Business conditions in the UK's financial services sector saw strong improvement in the three months to the end of June, although firms are feeling less confident about the future, a fresh survey has suggested.
The CBI/PwC financial services survey, covering 94 firms across Britain, found that 15% of companies were more optimistic and 25% were less optimistic, giving a balance of -10%.
Optimism has now declined in five out of the last six quarters, with several firms expressing anxiety over Brexit.
However, firms reported robust growth in business volumes during the second quarter, helped by strong demand from private and corporate clients.
Profits also increased while employment continued to expand at a solid pace.
"The robust performance of financial services firms over the last quarter gives us a good dose of summer cheer," said Rain Newton-Smith, CBI chief economist.
"Volumes continue to expand strongly, profits are up and more people are being hired in a thriving part of the British economy. Even better, that is all set to continue over the next three months.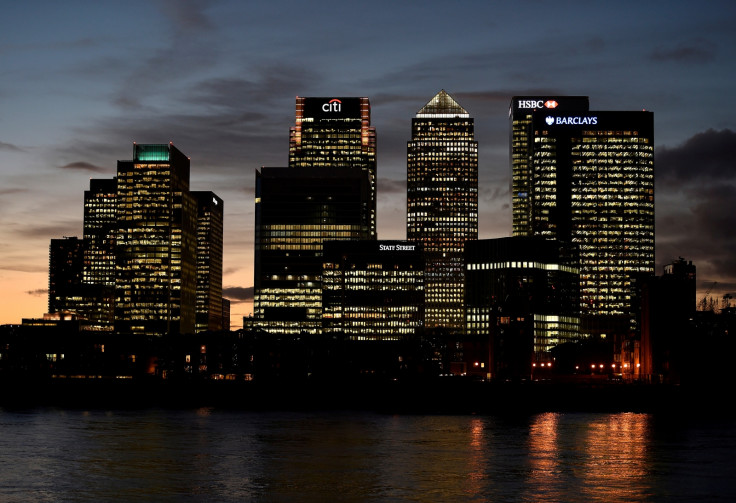 "But there are mixed messages coming from the sector," she added. "Whilst business activity is holding up strongly, optimism took another dive, which likely reflected a mix of Brexit uncertainty and concerns that financial market conditions could tighten"
The survey also revealed that while banks and life insurers were feeling less optimistic than the previous quarter, finance houses, insurance brokers and investment managers felt more optimistic.
Andrew Kail, head of financial services at PwC, said: "Currently the financial services sector is performing well in both business volume terms and underlying profitability.
"However, another quarter of falling optimism points to an industry harbouring concerns about the future.
"The UK will continue to be a leading financial centre, but political uncertainty and the ongoing wait for an agreed Brexit blueprint are fuelling more questions about companies' futures and the performance of the wider economy."
The CBI has advocated for the UK to stay in the single market until a final Brexit deal is struck to lessen anxiety among businesses.