2017 has been an exciting year in space, with Nasa making some amazing cosmic discoveries and further ratifying its plans for travel to the Moon, Mars and beyond. But as we all know, it wasn't just Nasa that did all the good work. Several private spacefaring ventures are in the fray as well, working on plans to make space more accessible than ever before.
While Blue Origin and Virgin Galactic inch closer to their first trips in space, Elon Musk's SpaceX perfected its rocket launch and landing capabilities, with the company's ultimate goal being the colonisation of Mars.
SpaceX did not start 2017 on a high after its rocket and payload exploded in September 2016 and critics questioned Musk's vision. However, what we witnessed in the next 12 months reiterated that SpaceX is reaching for the stars.
As 2017 comes to a close, it is time to look back and see the top five moments that marked SpaceX's domination in the spacefaring arena.
Record number of rocket launches and landings
After the September 2016 disaster, SpaceX took around four-and-a-half months to work on the problem and return to spaceflight. The company successfully launched a Falcon 9 rocket on January 14 and subsequently went on a 12-month long dream run – a period during which it launched as many as 18 rockets into space, the highest ever by the company.
This is the equivalent of SpaceX launching a rocket every three-and-a-half weeks, executing more than double the number of missions completed last year.
In fact, SpaceX has even executed vertical rocket landings to perfection. The company landed its first rocket in 2015, lost a few vehicles in 2016 while trying again, but completed 14 rocket landings this year, nailing every single one of them.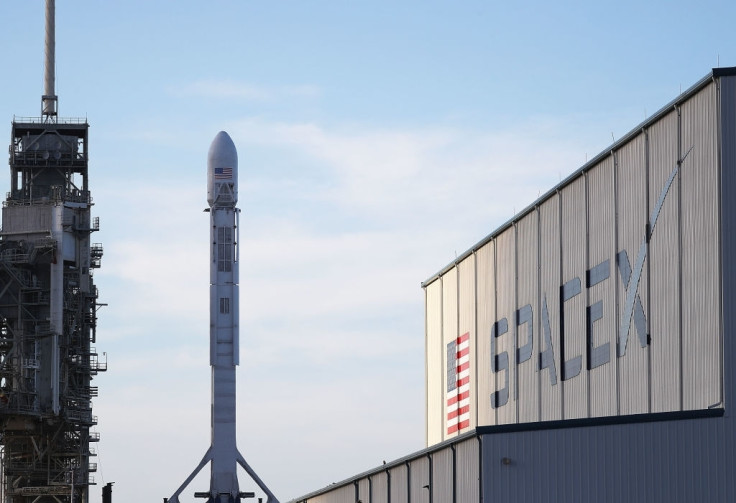 Reusing rockets and satellites for crucial missions
The idea of recovering boosters for reuse has been touted as SpaceX's signature move. But, technically, it is aimed at bringing down manufacturing costs by using them again. Musk proved that when SpaceX's first 'previously flown' rocket took to the skies in March.
Since then, the company has used pre-flown boosters four more times, most recently as part of a historic resupply mission to the International Space Station (ISS) in December, where the booster as well as the spacecraft was a used one.
Everything went according to plan and the mission was successful, with around 4,800 pounds (2,177kg) worth of crew supplies, experiments and research materials delivered to the space station.
Launch of a bus-sized satellite – one of the heaviest payloads
The moment when SpaceX launched one of its heaviest payloads ever on a Falcon 9 in May – a 13,500-pound (6,100 kg) Inmarsat-5 satellite which was larger than a double-decker bus – is definitely one of the highlights of the year.
SpaceX executed the mission and delivered the Boeing-built satellite into orbit. Since the behemoth of a satellite took extra fuel to be propelled into space, the company decided to drop that rocket into the Atlantic instead of attempting a landing for future reuse.
Though it was a pretty big deal for a standalone Falcon 9, SpaceX hopes to accomplish such missions with much more ease with its next big rocket, the Falcon Heavy. The first flight for the big rocket is slated for sometime around January 2018.
Making life multi-planetary and Earth-to-Earth transportation – anywhere on the planet within an hour
Musk has a knack for going big, with the man taking his vision a step beyond round-trips to the Moon. In September, Musk gave more insights into the when and how his mission to Mars would come about. According to him, SpaceX's futuristic BFR – a 106m tall rocket capable of carrying as much as 150 tons of payload – will take people to Mars.
The first BFRs will reach Mars in 2022 with two loads of cargo and wait for the next mission in which two crew ships and two additional cargo ships will land on the Red Planet in 2024. Once there, the process of colonising Mars will begin and a suitable habitat will eventually be built.
Though we are still not sure about the exact timelines of this mission, the prospect of BFR sounds very interesting.
In fact, Musk has said that the massive vehicle would also be used as a means of long-distant transport, leading to a novel spaceship-based transit system where any destination on Earth would be reachable in under an hour.
According to the plan, the rocket would use zero turbulence in the outer edges of the Earth's atmosphere to touch speeds of 27,000kmph, thus reducing a journey of several hours to just 30-40 minutes.
The superhero-inspired spacesuit for interplanetary travel
In order to launch humans into space, and ultimately to Mars, SpaceX developed a spacesuit and it looks like it came straight out of a superhero movie. Back in August, Musk shared a series of images revealing a real and functional version of SpaceX's spacesuit.
The next-gen suit appears to be more compact than those currently used by Nasa, giving astronauts more freedom to move around and observe their surroundings.
"Worth noting that this actually works (not a mock-up). Already tested to double vacuum pressure," Musk had said about the suit at the time. "Was incredibly hard to balance aesthetics and function. Easy to do either separately."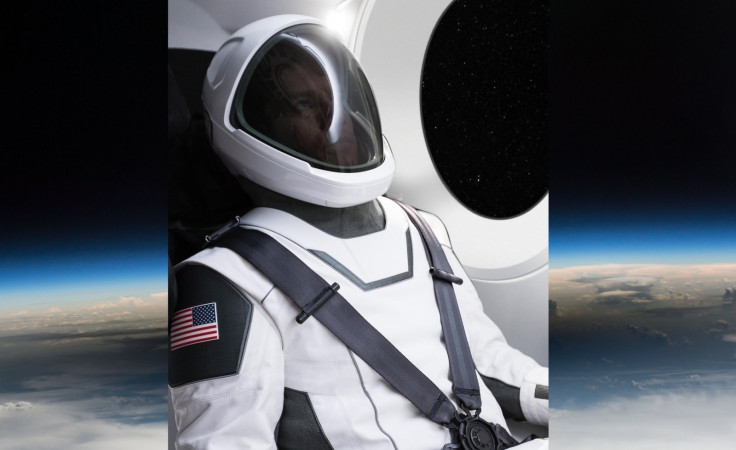 So, obviously, 2017 was a great year for SpaceX and Musk would want to continue the stellar show with more launches next year. The launch of Falcon Heavy next month will be the first key test for the company, especially considering the fact that Musk will launch his Tesla roadster into space in the rocket.