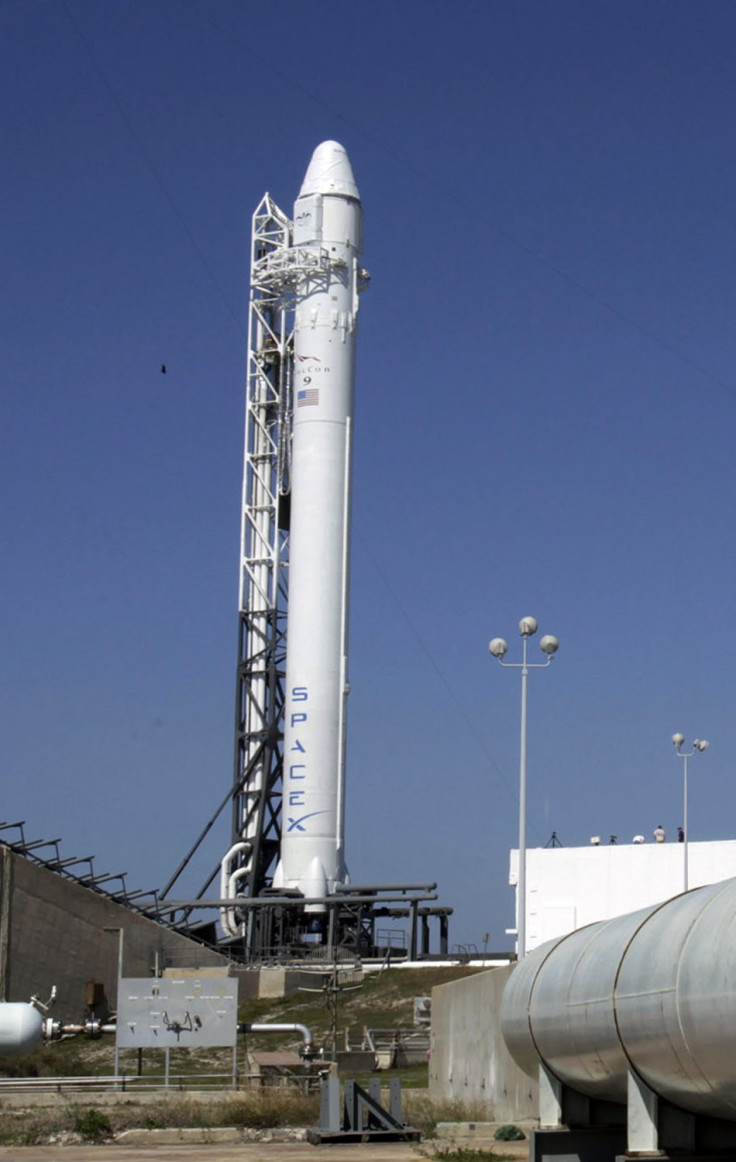 SpaceX aborted the much anticipated lift-off of its Falcon rocket and Dragon cargo ship which was meant to deliver supplies to the International Space Station (ISS).
The launch of the first rocket by a private company, SpaceX, carrying half a tonne supplies meant for the ISS was aborted at the last minute, it has been reported.
Technicians are presently analysing data to arrive at what went wrong for the historic launch. According to a BBC report, the rocket's engines were shut down as the computer data showed chamber pressure in one of the nine Merlin engines under Falcon above its permitted value.
The launch was aborted as the rocket was all set to leave the launch pad at the Cape Canaveral Air Force Station in Florida.
The next launch date has been set as Tuesday, 22 May.
The cargo included food and crew provisions (306 kilograms), utilisation payloads (21 kilograms), cargo bags (123 kilograms) and four computers and supplies weighing 10 kilograms.
It is the first time in US space history a private company has been allowed to send supplies to the ISS, a task which was performed by Nasa till now.
Deviating from the tradition, the Obama administration has allowed the California-based SpaceX to start cargo services to the ISS.
If successful, SpaceX would have been the first private company to send a supply craft to the ISS. SpaceX along with Orbital Sciences Corp were given billion-dollar contracts for freight service to the space station.
Orbital is planning to launch its Antares rocket and Cygnus capsule system by the end of the year.
The new development was meant to reduce the peripheral workload of Nasa and to allow the agency to concentrate more on its missions on asteroids and mars. At the same time, some are seeing this as the decline of US leadership in space programmes.
If SpaceX turns out to be successful in its mission, the company would be able to get more cargo contracts and pursue its space exploration hopes.
SpaceX has plans to attempt a space mission in the future such as sending astronauts to the ISS, and space tourism.