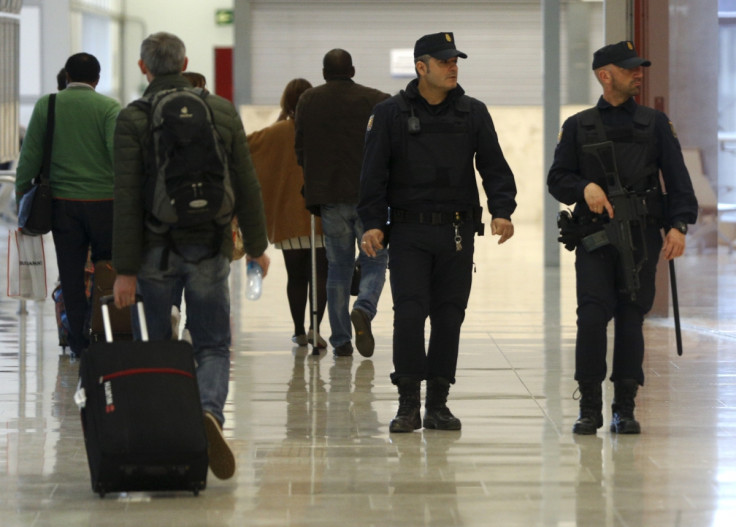 Spanish police have arrested a suspected Islamic State (Isis) recruiter in Mallorca for plotting to launch terror attacks in Spain and elsewhere in Europe. The 26-year-old Moroccan national is alleged to have strong links with the Islamic terror group.
After detaining the suspect, who remains unidentified, at the Mediterranean island resort of Palma de Mallorca, the interior ministry described him as "a clear threat to national security".
The police said in a statement: "A police probe revealed that the accused had close contact with established terrorists involved with Daesh [Arabic acronym of IS] who are currently located in Syria."
The arrest comes amid speculation that the IS is planning to carry out attacks in European beach resorts. A similar attack in Tunisia in 2015 had killed more than 30 people.
The Spanish interior ministry said the arrested suspect "sent out a strong radicalising message aimed at attracting new candidates for the Syrian and Iraqi jihad". It added that he used online forums and other methods to recruit new jihadists, "encouraging them and facilitating their trip to the conflict zone so that they could join the ranks of Daesh".
The arrest is part of a wider operation launched by Spain's National court, which handles extremism-related affairs. More arrests in the coming days have not been ruled out.
On 16 April, the police had arrested a suspected jihadi couple – a Moroccan national and his Spanish girlfriend – in the southern port city of Algeciras for having alleged ties with the IS. Earlier in March, Spanish authorities had confiscated more than 20,000 military uniforms that were bound for militants in Iraq and Syria.