Barcelona was a sea of red and yellow as crowds carrying separatist flags marched in the city to celebrate Catalan National Day. Organisers hoped to attract at least 500,000 people for a pro-independence rally using the slogan "Let's start building a new country".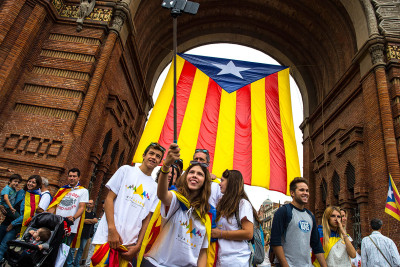 Separatist parties chose Catalonia's national day – or "Diada" – to launch their campaign to elect a majority of secessionists in regional parliamentary elections due to be held on 27 September. Pro-independence parties need 68 seats in the 135-member parliament to push forward. Polls show them on track to win a slim majority.
Independence backers say a win would give them a mandate to start drafting a Catalan constitution and attempt secession negotiations with the central government. A unilateral declaration of independence could be made by the parliament by 2017. A failure to achieve a majority would deal a serious blow to the movement, which has been losing steam since a symbolic referendum on independence last year.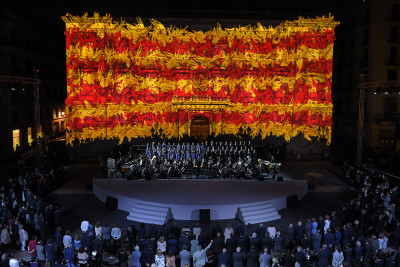 Polls show that Catalans overwhelmingly support the right for a referendum, but are evenly divided over whether they actually want the region to be independent.