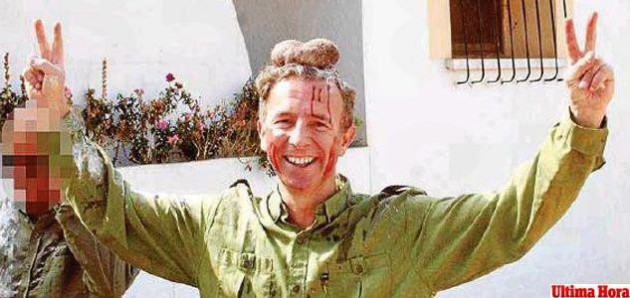 Pictures of a Spanish politician posing with a deer's testicles on his head have been published in a local newspaper, sparking outrage.
Balearic Islands' tourism councillor Carlos Delgado is depicted celebrating a successful hunt by wearing the genitals on his crown as a trophy.
In another picture Delgado, a hunting enthusiast, is seen sitting beside the carcass of a deer handling a rifle.
Animal activist organisations called for Delgado to resign, after the pictures were published by Majorcan newspaper Ultima Hora.
"These photos cause damage to Spain's reputation around the world and bring the country back to the 19th century," Chesús Yuste, coordinator of the Parliamentary Association in Defence of Animals (APDDA) told EuropaPress.
"What kind of tourism promotion can be done by such a councillor?" Yuste added.
The pictures were taken in 2011, when Delgado was the mayor of the city of Calvià, on the island of Majorca.
However Delgado defended himself from critics saying that hunting is a "sound activity" and that the pictures regard his "private life" and not his "public office".
"I like hunting, fishing, and all the other sound activities that all Spanish people like," Delgado told TV show 50 Minutes, "the snaps were shot by a group of friends in a friendly environment. They were then taken without my permission from a family photo album and handed to the newspaper," he said.