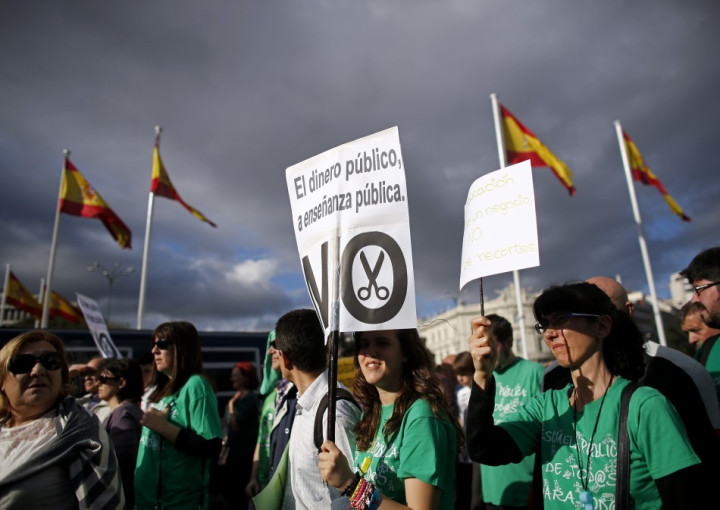 The International Monetary Fund has hailed Spain's work to rebuild its economy, in the wake of the eurozone sovereign debt crisis, but warned that a number of risks could threaten the progress being made.
Major labour market reform, cleaning up the banking sector under the European Stability Mechanism programme, and a commitment to widespread public sector austerity were all held up as reasons for recession-hit Spain's advance over the 2012/13 year.
"Strong reform progress is helping stabilize the economy and external and fiscal imbalances are correcting rapidly. But unemployment remains unacceptably high and the outlook difficult. This calls for urgent action to generate growth and jobs, both by Spain and Europe," said the IMF's concluding statement after its visit to Madrid.
The statement noted that Spain's falling borrowing costs, as investor sentiment improves, are not being passed on to the real economy as seen in a squeeze on credit and higher lending rates for consumers and businesses.
It said more must be done under labour reforms to bring down unemployment, including "modifying work arrangements rather than dismissals".
"This may change in the coming months, especially with the expiry of many agreements. But if it doesn't, deeper reforms of collective bargaining may be needed," said the IMF.
Attempts to restrict collective bargaining powers will likely fuel more clashes between the government and unions. The country has already seen many strikes in retaliation to government reforms and its austerity programme, which will cut to a depth of at least €65bn.
At the end of 2012, Spain requested a €39.5bn bailout from Europe for its collapsing financial sector, which had been battered by the eurozone sovereign debt crisis and a painful unwinding of property asset prices.
IMF forecasters expect Spain to start growing again by the end of 2013, picking up to about 1% growth over the medium term.