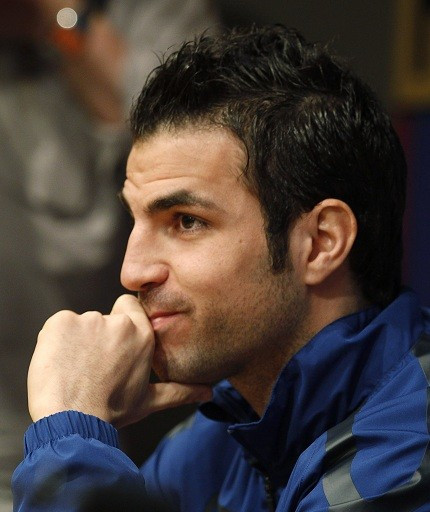 Here we will look at all the transfer rumours from across the continent for the 8th June 2011. It has been a busy transfer window across Europe and here are the latest transfer rumours from France, Germany, Italy and Spain as the pressure to invest in this summer's transfer window intensifies across Europe.
Starting in Italy, Inter Milan has rejected reports that their Brazilian midfielder Thiago Motta will not be leaving the club. It had been reported in England that Arsenal had made a bid for the player but Motta's agent and the club have denied any contact from the Gunners and claim they would not welcome it. Thiago Motta's agent has moved quickly to dismiss any suggestions that the Internazionale midfielder has turned down a move from Arsenal. Daniele Canovi has that there has been 'no contact' from the English Premier League side and that Motta has no intention of leaving the club. Motta joined Inter in 2009 and enjoyed a great start to his career in Italy, winning the treble in his first season.
Juventus have been told by Bayer Leverkusen to up their bid for midfielder Arturo Vidal. Juventus are set to make a major summer move for Bayer Leverkusen star Arturo Vidal according to Sky Sports. The Chilean international has been earmarked by Juventus as a potential recruit as the Serie A side look to bounce back from a poor campaign last term. Arsenal were thought to be linked with the midfielder but reports from Turin say that Juventus will use Arsenal target Mohamed Sissoko as bait if they give up their own chase for Vidal.
Juventus are also said to still be in talks with Lyon over the possible transfer of Brazilian midfielder Michel Bastos. The player's agent has confirmed that talks are on-going and has rejected reports that any negotiations have stalled. Bastos' agent claims that Juventus are still keen on the player and expects negotiations to end in the Brazilian moving to Italy this summer.
Finally, Roma target Bojan Krkic has revealed that his transfer to Italy is imminent. The Italian club who agreed a fee with the European Champions earlier in the week said they have agreed a deal with the player and Bojan will become a Roma player in the 'next couple of days.'
The Spanish transfer window is still waiting for a significant signing and according to reports that is likely to continue. Reports in both England and Spain suggest that Arsenal and Barcelona can't agree a few for Cesc Fabregas and the midfielder could be denied his dream move to the Nou Camp if Barcelona does not increase their offer for the player. The Daily Mail claim that Barcelona have warned Arsenal that they are prepared to hold out to the last minute of the transfer window to sign Cesc Fabregas. The continued uncertainty surrounding the future of Cesc Fabregas is causing great angst to Arsene Wenger, and the newspaper claims that the Frenchman is not sure whether he should invest in a replacement yet.
Barcelona's Vice President Josep Bartomeu has said that the club are willing to sit back and wait to the very last moment to get the best deal for the player. He said: He said: 'The experience of the last few years and of last season shows us that we have right up until the last minute before the season starts [to sign players]. 'We made signings very late last season. We have the best team in the world so we can afford to be patient. There is no rush; we have until the last moment.'
The German transfer window is showing some life with German champions Borussia Dortmund leading the way. Sky Sports claims that Borussia Dortmund is keen to renew their interest in Arsenal's Nicklas Bendtner. The Danish striker has revealed he wants to leave and Dortmund who declared an interest in the player last week are now ready to make Arsenal an offer for the player.
Schalke has confirmed that reported Blackburn target Jermaine Jones is set to stay at the club. The German club have revealed they have yet to receive a bid for the player who enjoyed a fine end to the season at Blackburn, helping them preserve their status in the Barclays Premier League. However, Schalke say Blackburn has not made an offer for the player and the German side say he will start preseason with them. Speaking to German newspaper Bild, Schalke sporting director Horst Heldt said: "Jermaine Jones is under contract and I have not been receiving any enquiry from any club thus far with regard to him. "Jermaine Jones will be back at Schalke and he will join training later on this month."
Finally, finishing in France, Lyon and France number one Hugo Lloris has said he expects to start the season with the former French Champions despite reported interest from Arsenal. The goalkeeper has been subject of intense transfer speculation ever since his emergence as a world class goalkeeper but Lloris says he has learnt how to deal with it. Lloris told L'Equipe: "I'm not interested in leaving. I don't want to venture into something unstable. "I need certainty and to be able to see clearly. I'm doing well here."