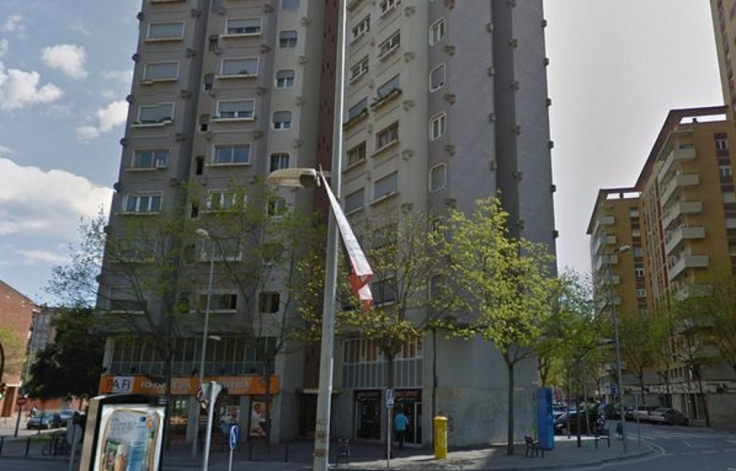 Spanish Police believe that a 42-year-old mother of two threw her children to their deaths from a 13th floor window in Catalonia before jumping herself. The woman, named locally as Mireia Pujadas Polo, is thought to have thrown her two daughters, aged nearly one and 11, to their deaths on 9 December near the Exhibition Palace.
Polo was discovered on top of an old water deposit beside the building, at 63rd Street Joaquim Vayreda Dehesa neighbourhood, in a different spot to her children. Spanish media report that a patron in a nearby bar tried to save the life of the 11-year-old girl, but with no success.
She is understood to have another son who was with her husband, Marti, an architect, and his grandparents when the incident took place. The family are said to be receiving "emotional and psychological support" after the shocking incident.
Girona mayor Carles Puigdemont announced a minute's silence today for the three dead, with hundreds turning up to a square in the city, in Spain's Catalan region, which borders France. It is believed the mother-of-three used to work for the town hall before working for an architecture company with her husband.
At the silence, Puigdemont said: "It's a terrible tragedy. We're beside ourselves with grief. The city has been dealt a blow." An investigation led by the regional police force has been launched, with some local media reporting that the woman had a history of mental illness.
The investigation has already established that there are no signs of violence found at the scene and police believe they could not have jumped together as they were found in different spots. A police spokesperson said: "We can confirm the deaths of three people. We are investigating."
Police have not ruled out the possibility of an accidental death, but believe the most likely theory was that the children were thrown out before Polo herself jumped from the window.
---
The Samaritans provides a free support service for those who need to talk to someone. It can be contacted through Samaritans.org or on 08457 90 90 90, 24 hours a day, 365 days a year. Call charges apply.