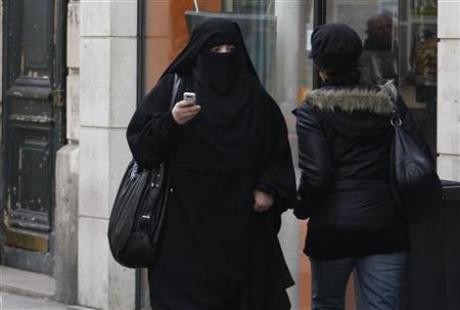 A woman wearing a burqa has been forbidden from travelling on a bus in Spain.
According to witnesses, the bus driver forbade the woman from entering the vehicle as she was wearing the Islamic veil, which covers the entire body, with a semi-transparent cloth covering the eye.
The incident occurred in Vitoria, a city in northern Spain, where the driver is now urging his colleagues to sign a petition to support his stance.
The local transport company, Tuvisa, has opened an investigation into the incident.
Muslim women are not barred from wearing the burqa in public in Spain, however the government announced in September it was considering a ban on the Islamic garment on grounds of security.
The ban could be included in the country's new Citizen Security law, Interior Minister Jorge Fernández Díaz said.
Vitoria already bans women from bathing in public swimming pools while wearing Islamic swimsuits.
The ban was motivated as it would infringe public swimming pools' rules.
"Swimming dressed in all of your clothes and the veil is intolerable," the town's mayor, Javier Maroto, said last June.
Other European countries including Italy, France and Belgium have implemented bans on the burqa and other Islamic veils.