Amancio Ortega has overtaken Warren Buffett as the world's second-richest person on a billionaires' list prepared by Bloomberg.
According to an index compiled by the news agency, the Spanish billionaire has a net worth of $69.8bn (£45.7bn, €62.8bn) as of 5 June, slightly higher than Buffett's $69.2bn fortune.
Microsoft's co-founder Bill Gates still leads the list with a large margin at a net worth of $84.8bn.
Ortega, the richest person in Europe, owns 59% of Inditex, the world's largest clothing retailer and parent of the Zara chain. The Spain-based company operates more than 6,600 stores and had revenues of €18.1bn in the year ended January 2015.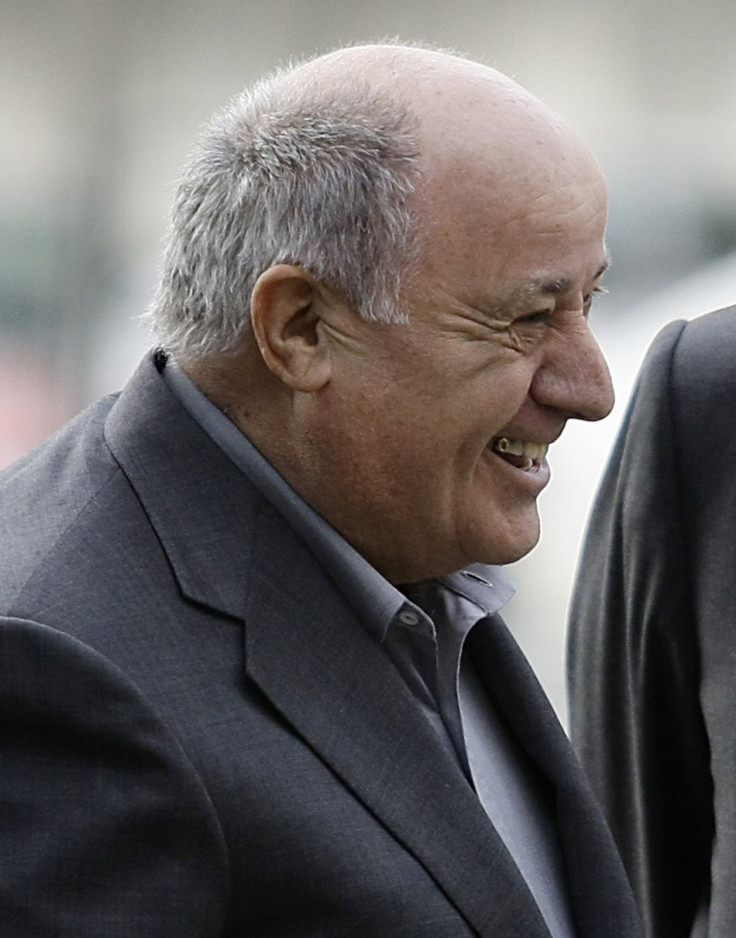 In addition to the stake Inditex, he has investments in office and retail property throughout Europe and the US through two closely-held investment vehicles.
Inditex has recently experienced strong growth, and the company is planning to open up 480 more stores in 2015.
Over the last one year, Ortega's net worth rose by 14.3% or $8.7bn, while Buffett's fortune fell by 6.3% or $4.4bn over the same period. Buffett, the largest shareholder of Berkshire Hathaway, would have been in the second place, taking into account his spending on philanthropic works.
Mexico's richest man, Carlos Slim, is the fourth-richest in the world with a fortune of $66bn, followed by US-based Koch Industries' CEO, Charles Koch, at $49.8bn.