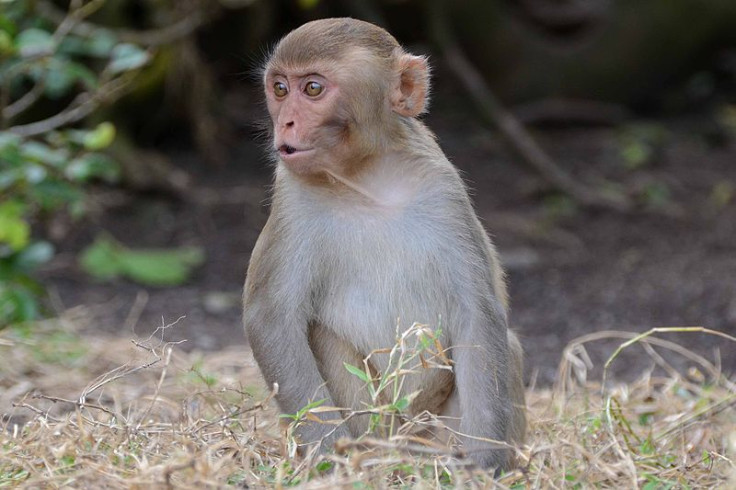 A monkey in the Indian state of Uttar Pradesh is set to inherit a fortune from his 'adoptive parents.'
Indian millionaire Savista Brajesh and her husband have decided to leave their entire property, worth millions of Indian rupees, to their monkey named Chunmun.
The couple, who adopted the orphaned monkey years ago, believes that Chunmun brought them good fortune. Their wealth multiplied manifold soon after he came into their lives, according to Global News.
The Brajesh family have also decided to form a trust for their pet, which will include acres of land, a house and a huge bank account. The trust will also work for the betterment of other monkeys and wild animals in distress.
"The trust will feed animals in the forests who are suffering and are starving due to cutting down of forests, and have been removed from their natural habitat," Brajesh told ANI News via Global News.
"This trust will give food to all the wildlife animals in many locations."
After spending years with his rich 'parents,' the monkey has got used to an affluent lifestyle and developed an appetite for fast food. He is regularly served pizzas, burgers and noodles for dinner.
The couple, who consider Chunmun as their son, have also given him an air conditioned room with all modern amenities.
This is not the first time that a pet has been accepted as a family member and inherited a fortune.
In January this year, Rose Ann Bolasny of New York left £1m in her will to her pet dog, a Maltese terrier named Bella Mia.
She left nothing for her two sons but claims that they are happy about her decision.
In 2002, Hollywood actress Drew Barrymore placed her Beverly Hills home in trust for her Labrador mix, Flossie.
She also made a new dog house for her pooch as a gift of thanks after the dog saved her life and that of her then-husband Tom Green by banging on their bedroom door when their house was on fire.