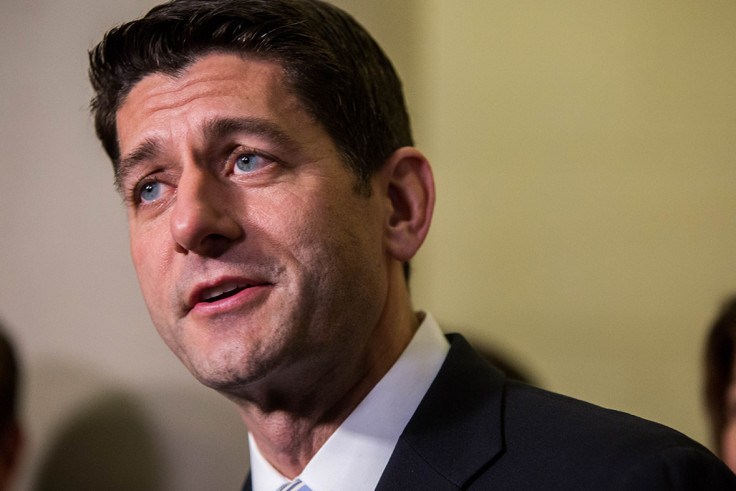 Speaker of the House Paul Ryan has been attacked for toasting a Friends of Ireland lunch event with what appears to be a flat pint of Guinness. The Republican, of Irish descendent, has unwittingly become the villain of St Patrick's Day 2017.
The furore began when Irish woman Naomi O'Leary tweeted a picture of Ryan holding the offending pint, which she called '"appalling", before adding: "Grave missteps by the US."
The lunch was held in Washington yesterday (16 March) — a day ahead of the full St Patrick's Day celebrations. But now thousands of Irish people are waking to discover that their national day of celebration has been inadvertently hijacked by Ryan.
The Friends of Ireland Luncheon has taken place every year since 1983 on or around St Patrick's Day. In his speech, Ryan paid tribute to Ireland and closed with remarks about his own Irish ancestry.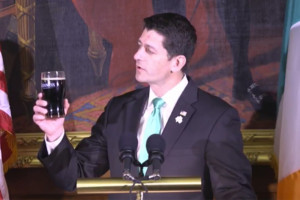 He finished with the toast: "Ireland may be a small island, but look at all she has given us. Her light floods the world. To America, she is, as General Washington himself said: 'friend of my country in my country's most friendless day.' "
"To what our forefathers have started, and our children will continue. May the light always shine upon them."
After O'Leary's initial criticism of the flat-looking beverage, the rest of Twitter piled in to pour scorn on Ryan. TV writer David Simon said: "In three of four provinces, that's a pour only served to British informers & American tourists who request Neil Diamond from pub musicians."
User Erik Antener added: "On behalf of America, I'd like to apologize. (Just save this tweet, I'm sure it will come in handy again soon."
President Donald Trump was also in attendance at the event. He did not comment on Ryan's pint but still managed to insult him, saying: "Thank you very much, Speaker Ryan, for that wonderful toast – although I've heard better jokes."
St Patrick's Day is a huge celebration in the US, enjoyed by people of all ethnic backgrounds with Guinness stout inextricably linked with the event and Irish culture. On a 2011 visit to Ireland President Barrack Obama was pictured with an immaculately poured pint of the black stuff.