A city ablaze: London marks 350th anniversary of the Great Fire
The festival gives a unique perspective on the 1666 fire that swept through the capital for four days.
The City of London is marking the 350th anniversary of the Great Fire of London and its aftermath, with a series of art installations, concerts, lectures and tours, bringing to life one of the most significant moments in the country's history.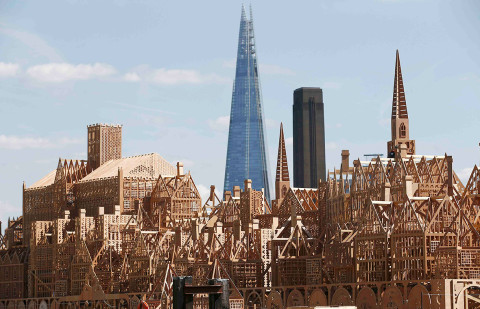 London's Burning Festival will take place in landmark locations across the capital from 30th August-4th September. It will give all visitors the chance to witness a series of spectacular events that give a unique perspective on the 1666 fire which swept through the capital for four days. Organised by Artichoke, the festival will see a number of events, including London 1666 – a 120 metre wooden sculpture of 17th century London, designed by David Best, in collaboration with Artichoke along with hundreds of young people who live in London.
The sculpture will be set alight on the River Thames between Waterloo and Blackfriars on 4 September in a dramatic retelling of the story of the Great Fire of London of September 1666. Ahead of the festival director of Artichoke, Helen Marriage highlighted the importance what the festival means of London's history. "The 350th anniversary of the Great Fire of London gives us a rare and wonderful opportunity to work on a historic event, the impact of which was felt far beyond the City of London, throughout the UK and beyond."
London 1666 will be live streamed when set alight on the 4 September.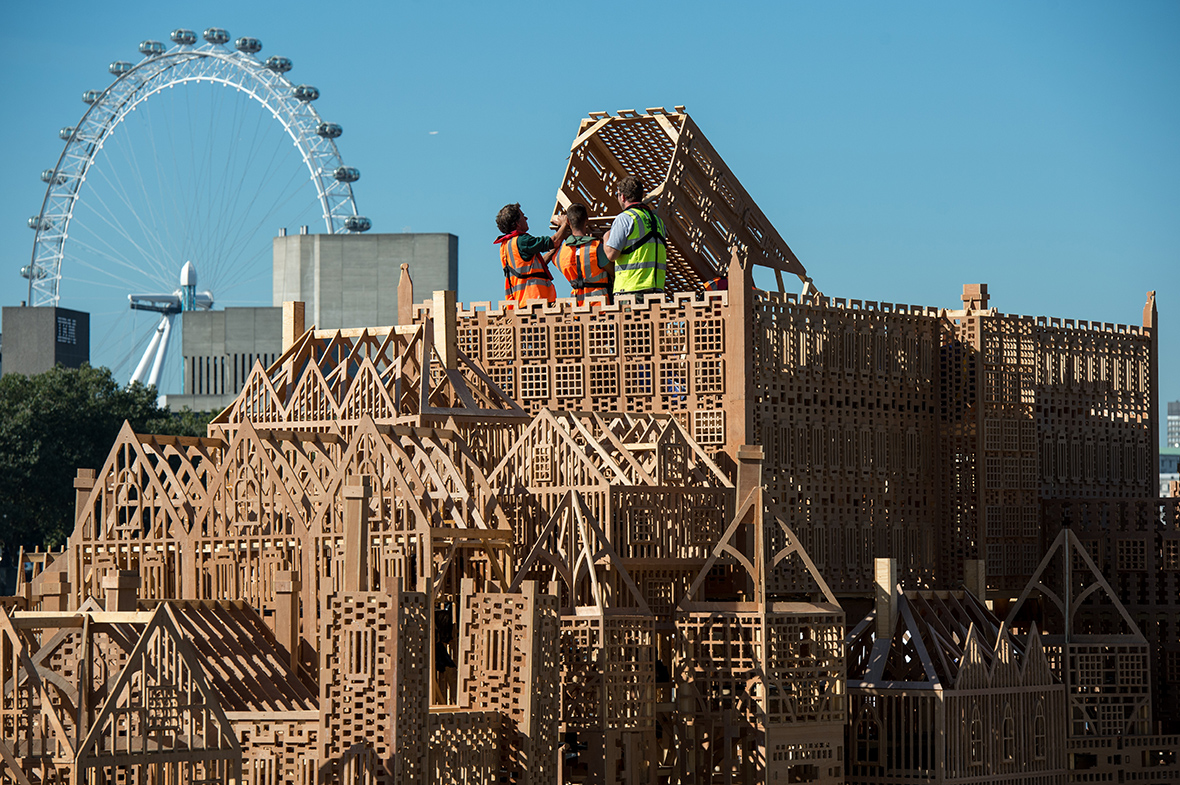 Other events include the Fire Garden at the Tate Modern, Fires Ancient at St Pauls and a two-day Fire Food Market at Guildhall Yard. Mayor of London Sadiq Khan, expressed his enthusiasm for the for the event, describing it as "one of the most important moments in the history of the capital."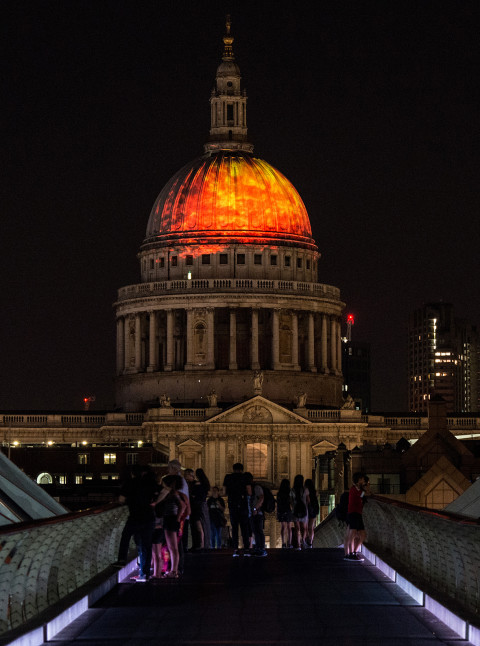 The Great Fire of London began on 2 September 1666 in a bakery on Pudding Lane, belonging to Thomas Farriner (or Farynor) and spread rapidly west across the city. The fire destroyed around 13,200 houses, 87 parish churches, St Paul's Cathedral and most of the buildings of the City authorities. The death toll is unknown, and there were only around eight to ten verified deaths that were recorded. However, there were many people, especially the poor, who were never recorded as existing so the number of deaths is likely to have been much higher.
Many believe that the fire saved lives of Londoners in the long run by burning down unsanitary houses following The Great Plague epidemic of 1665, which killed around 80,000 people, roughly a sixth of London's inhabitants. Yet historians have stated that the plague covered a much wider ground than the fire and could not have killed off all diseases.