Burning Man 2014: Spectacular Photos of the Annual Festival in Nevada's Black Rock Desert
The week-long annual Burning Man festival has come to its traditional fiery end
The week-long annual Burning Man festival has come to a fiery end, with the burning of the huge wooden effigy that gives the event its name. The festival's site, on a dried-up lake bed, is dotted with giant sculptures that are burned each night of the festival.
More than 50,000 revellers have spent the last week camping in the Black Rock desert in Nevada. Money is outlawed at the festival, so revellers must bring everything they will need for the week-long rave described as "where Mad Max meets Woodstock".
Reuters photographer Jim Urquhart captured this year's festival, which had the theme "Caravansary".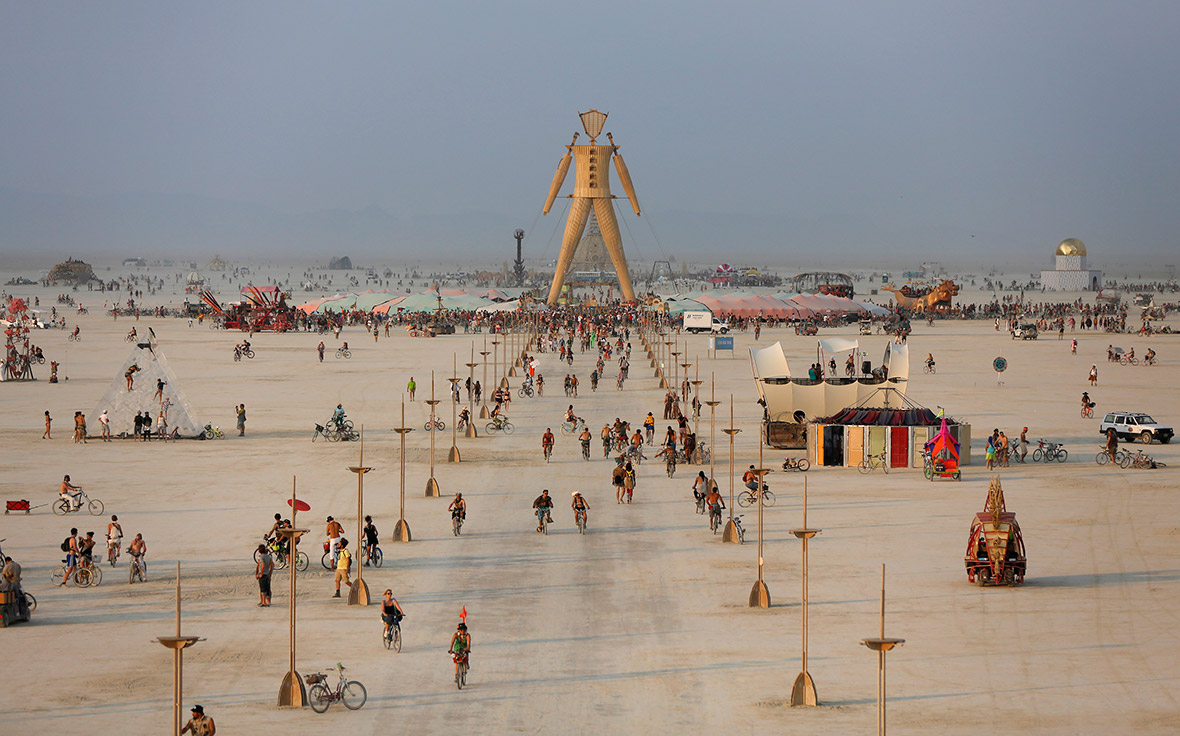 © Copyright IBTimes 2023. All rights reserved.