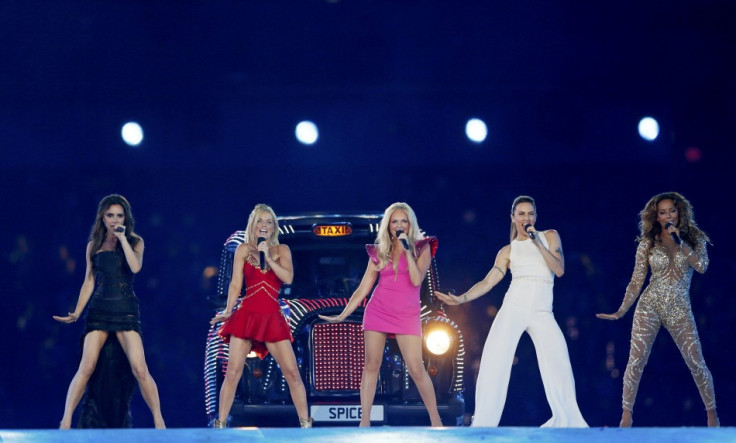 Mel B is reportedly pushing for a Spice Girls reunion following their success at the Olympics closing ceremony.
The singer, who was Scary Spice during their 90s heyday, was said to want the quintet to get back together again for a comeback tour and final single to coincide with the 11 December premiere of their musical, Viva Forever.
A source close to the star told celebrity site Radar Online: "Mel B is spearheading the crusade for the band to do a reunion tour as they had a total blast performing at the closing ceremony."
Another source told the site that although Mel was keen to for the group to reunite, Victoria Beckham ("Posh") was the stumbling block because of her busy schedule.
"Geri Halliwell, Mel C and Emma Bunton are all on board but, of course, the lone holdout is Victoria. Vicky says she just has much on her plate with her fashion label and being a mother to four young children and wife to David. It just doesn't seem like she wants any part of a reunion tour.
"Mel B is the mama bear and de facto leader of the Spice Girls and it's no secret that she and Vicky have had their differences over the years.
"However, Mel has been extremely diplomatic and sincere when talking to Vicky about doing the reunion tour and is hopeful that she will relent and agree to do it."
Despite widespread speculation, Mel was keeping tight-lipped about a potential Christmas single.
She told the Daily Mirror: "We haven't had any actual conversations except raving about the Olympics so far, but yeah... we'll see."