Tottenham midfielder David Bentley has admitted that he has not ruled out the idea of staying at FC Rostov once his loan move comes to an end.
The former Blackburn player was forced to leave Spurs in order to find regular first team football and ended up making a surprise move to join struggling Russian club Rostov.
It had been a frustrating few years for a player who became Tottenham's record signed when he made the move to White Hart Lane back in the summer of 2008.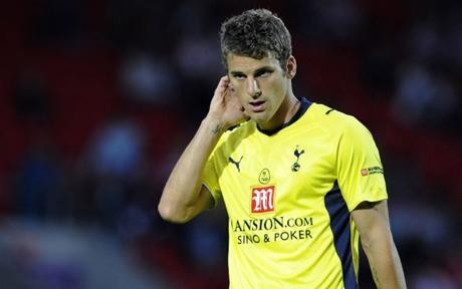 With a seemingly bright future ahead of him after excelling at Ewood Park, Bentley quickly fell out of favour at Tottenham as he struggled to convince Harry Redknapp that he deserved a place in the first team squad.
Two seasons ago the winger was sent on-loan to Birmingham, before last year playing five games for West Ham before picking up an injury and returning to Tottenham.
With Spurs boss Andre Villas-Boas seemingly deciding that Bentley has no future at the club, the 28-year-old has not ruled out extending his loan past Christmas.
"Long-term, we will see what happens," Bentley told Sky Sports. "I am going there to hopefully enjoy my football. If things work out, then we will see what happens from there."
Bentley had hoped to have a fresh start after Redknapp left the club, but it seems the situation has not changed under the new management.
"You always hope," added the former England midfielder. "But there has been a lot of water under the bridge at Tottenham with me.
"The injury last year, I was out for a season, and there were a lot of good players there ahead of me.
"You always live with that hope in pre-season but it was not to be. I am looking to play some games and we will see where we go from there."