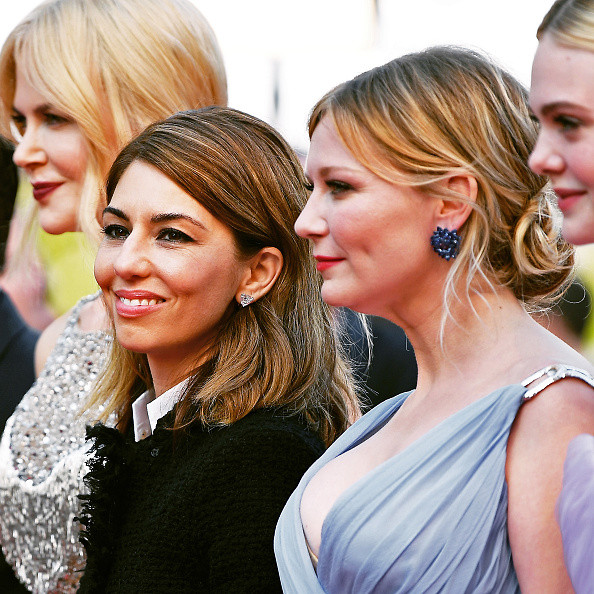 Ruben Ostlund's The Square was awarded the coveted Palme d'Or as the 70th Cannes Film Festival came to a close on Sunday (28 May).
The satire starring Claes Bang and Elisabeth Moss which explores art, commerce, politics and national identity in Sweden was selected from 19 movies screened in competition this year.
Among the top honourees were Joaquin Phoenix who was awarded the best actor prize for Lynne Ramsay's You Were Never Really Here, in which he plays a hit man trying to save a teen prostitute.
Taking to the stage of the Palais de Festivals, the actor apologised for attending the event in trainers, explaining that he didn't expect to win at all.
After her showstopping turn on the red carpet earlier Beguiled star Nicole Kidman was honoured with a special prize for the festival's 70th anniversary.
With four films in competition namely Killing of a Sacred Deer and The Beguiled, the second season of Jane Campion's Top of the Lake, and the film How to Talk to Girls at Parties Kidman was the toast of the Cannes Film Festival.
Sofia Coppola took the prize for best director for her remake of 1971 Civil War drama The Beguiled, becoming the first woman to win Best Director at Cannes since 1961 while Diane Kruger was honoured with the best actress award for her work in In the Fade.
Loveless, helmed by Russian writer-director Andrey Zvyagintsev, took the jury prize.
The Grand Prix was awarded to 120 Beats per Minute by Robin Campillo, which follows "Eastern Boys" by mining his past as a member of AIDS activist group ACT UP in 1990s Paris.
The Camera d'Or, given to any best first film that played in the festival regardless of section, went to Leonor Serraille for Jeune Femme (Montparnasse-Bienvenüe).
Pedro Almodovar who headed the jury said the final selection of winners had been "completely democratic".
The jury included Will Smith, Jessica Chastain, Fan Bingbing, Agnès Jaoui, Park Chan-wook, Maren Ade, Paolo Sorrentino and Gabriel Yared.
Chastain said she had been "so inspired" by the films, while Will Smith said it had been a "spectacular" experience.
List of Winners
Caméra d'Or (best first feature)
Jeune Femme (Montparnasse-Bienvenüe) (dir: Léonor Serraille)
Best short film
A Gentle Night (dir: Qiu Yang)
Best screenplay
The Killing of a Sacred Deer (dir: Yorgos Lanthimos); You Were Never Really Here (dir: Lynne Ramsay)
Jury prize
Loveless (dir: Andrei Zvyagintsev)
Best actress
Diane Kruger, In the Fade (dir: Fatih Akin)
Best actor
Joaquin Phoenix, You Were Never Really Here (dir: Lynne Ramsay)
Best director
Sofia Coppola, The Beguiled
Grand Prix
120 Beats per Minute (dir: Robin Campillo)
70th Anniversary prize
Nicole Kidman
Palme d'Or
The Square (dir: Ruben Östlund)