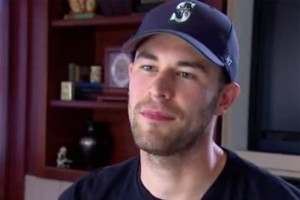 A man in Seattle, Washington was shocked to find a strange woman living in his attic after investigating noises in his home on Wednesday morning. David Wahlman arrived home on Tuesday night (19 July) to find a few lights unexpectedly on, but did not discover the woman in his attic until he heard strange the house the next morning.
Wahlman told Komo News that he was "jolted out of bed" by "rummaging" sounds. He found that the light in his office was on but the door was locked. When he knocked on the door a woman's voice said "Jimmy, is that you, Jimmy?" according to Wahlman. "I'm like 'No, it's not Jimmy. Who is this and why are you In my house?'"
When the stranger opened the door, Wahlman asked who she was and why she was in his house, to which she replied that she had been living there for three days as well as saying "Jimmy said I could live here, Jimmy said I could stay here."
Wahlman quickly called the police and attempted to keep the woman in his house but she fled before officers arrived 18 minutes after the call. Wahlman still does not know how the woman gained entry to the house, which his family has been living in for 90 years.
"It's just weird, you know?" Wahlman told the Seattle news site.