Sri Lanka became the latest country to pull out of the South Asian Association for Regional Cooperation (Saarc) summit that is scheduled to be hosted by Pakistan in November. It is the fifth country to boycott the event as tensions between nuclear-armed arch-rivals — India and Pakistan — increased in the backdrop of a militant attack on an Indian army base in Uri and India's "surgical strikes".
It has come amid India's campaign to isolate Pakistan. Other member countries Bangladesh, Afghanistan and Bhutan have earlier announced their decision to not participate in the summit.
Sri Lanka's Ministry of Foreign Affairs told Nepal of its decision to opt out on Friday (30 September). "Sri Lanka regrets that the prevailing environment in the region is not conducive for holding the 19<sup>th SAARC Summit in Islamabad on November 9 and 10, 2016," the country said in its official communication sent to Nepal.
Nepal is the chair of the summit, and on Thursday had called on all the eight member nations to create a "conducive environment" for the meet to take place as per the original schedule.
Sri Lanka, which is a founding member of Saarc, said it is committed to maintaining regional peace and security. "Peace and security are essential elements for the success of meaningful regional cooperation for the benefit of the people of South Asia.
"Sri Lanka condemns terrorism in all its forms and manifestations, and stresses in this regard, the need to deal with the issue of terrorism in the region in a decisive manner," the statement from the Sri Lankan ministry read.
The Saarc summit can take place only when all eight countries take part.
India had first announced the boycott of the event in the wake of the deadly Uri attack, in Kashmir region, on 18 September. New Delhi had accused Islamabad of orchestrating the attack that left 18 Indian soldiers dead.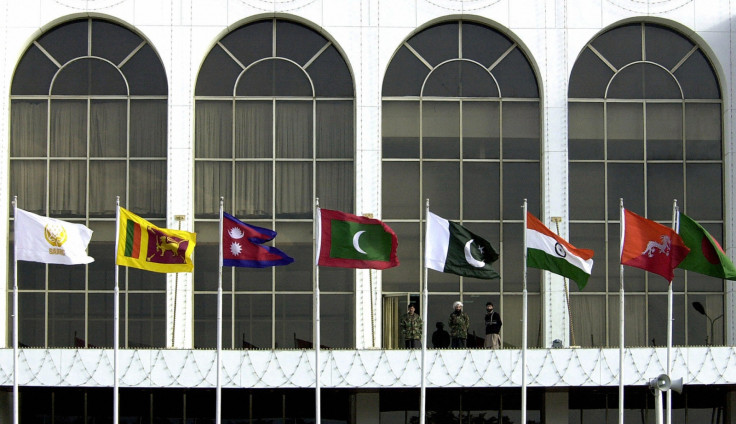 Following the Uri attack, India has been heavily campaigning against Pakistan at the United Nations General Assembly. It had even called for Pakistan to be designated a "terrorist state". Besides, New Delhi has also intensified its efforts to diplomatically target Pakistan and will soon review the "most favoured status" it accorded to Islamabad in 1966 under a trade treaty. On Thursday, India said it carried out "surgical strikes" in Pakistan-administered-Kashmir to take out terrorist camps there. Islamabad, however, denied such strikes took place but said two of its army personnel had been killed in "cross-border firing".