Tensions in the border regions between India and Pakistan are escalating quickly as more than 1,000 villages are being evacuated over the security situation. Over 200,000 people residing in villages within 10km from the border in the Indian state of Punjab are thought to have been moved to secure locations.
Villagers were seen fleeing their areas as schools and other public places have also been shut to accommodate the evacuees. The security situation in bordering states on the Indian side such as Punjab, Rajasthan and Kashmir has been revised and kept at a heightened level. Air force units positioned in bases near the western border are also on alert. Army satellites and radar systems are thought to be constantly monitoring the region.
A day after India claimed it was conducting major "surgical strikes" in the Pakistan-administered Kashmir, taking down several "terror launch-pads", conflicting reports emerged from the two nuclear-armed neighbours.
Pakistan has flatly denied any such surgical strikes took place and labeled the incident as cross-border firing. With little substantiation, multiple news outlets in India cited military sources to report that anywhere between 35 and 40 Islamists were killed in the anti-terror strikes.
Indian security has been beefed up amid the possibility of retaliation from the Pakistani army for the latest incident. Local media reports from India suggest Pakistan-operated drones have been spotted near the border along with the movement of troops. However, there has been no official word on this matter.
Indian Home Minister, Rajnath Singh, has held a top-level security meeting on Friday (30 September) with chiefs of all the security establishments and intelligence agencies taking part. Prime Minister Modi is also expected to chair a cabinet meeting, the second such meeting in 24 hours.
On the Pakistani side, Prime Minister Nawaz Sharif is to hold high-level discussions with senior ministers and officials. The incident, which India described as surgical strikes and Islamabad labeled as cross-border firing on the de facto border known as Line of Control (LoC), is to dominate the agenda.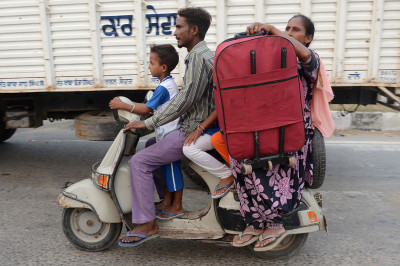 Local reports in Pakistan have also reported on casualties on the Indian army side during the episode. An Indian soldier has been captured by the Pakistani army, but the Indian authorities said the trooper had inadvertently crossed the border and was not apprehended during the counter-terror operations.