The Pakistani military has rejected India's claims of carrying out "surgical strikes" in the region Pakistan controls in Kashmir. But, Pakistani Prime Minister Nawaz Sharif has condemned the incident warning India not to mistake Islamabad's patience for "weakness" underscoring the rocky relationship between the civilian and military leaderships in the country.
Within minutes of the Indian authorities wrapping up their press conference in New Delhi to announce the strikes, the media arm of the Pakistani military, the Inter-Services Public Relations (Ispr), rejected India's claims.
A Pakistani army statement said: "There has been no surgical strike by India, instead there had been cross-border fire initiated and conducted by India which is [an] existential phenomenon. As per rules of engagement same was strongly and befittingly responded by Pakistani troops.
"The notion of surgical strike linked to alleged terrorists bases is an illusion being deliberately generated by Indian to create false effects." The army said two Pakistani soldiers were killed in the cross-border firing before they responded.
Meanwhile, Sharif said: "Our intent for a peaceful neighbourhood should not be mistaken as our weakness. We are ready for the safety and defence of our country."
Earlier on Thursday (29 September), officials of India's defence and external affairs ministries held a rare press conference in New Delhi detailing the counter-terror measures, which took place the previous night. Without divulging the specifics of the operation, Indian military spokesperson Lieutenant General Ranbir Singh said eight strikes had led to "significant" casualties across the border.
Singh addressed reporters after a quickly convened cabinet-cum-security meeting chaired by Prime Minister Narendra Modi and attended by Home Minister Rajnath Singh, External Affairs Minister Sushma Swaraj and Defence Minister Manohar Parrikar.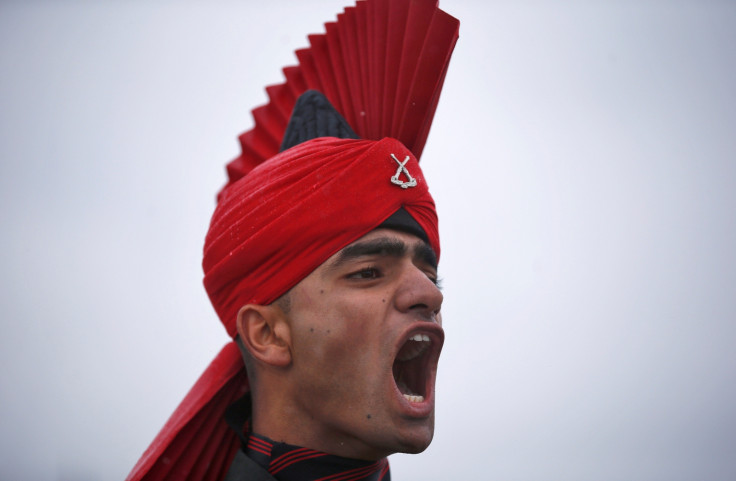 The spokesman did not take any questions from the media.
Rajnath Singh is briefing the chief ministers of all the states on the latest situation while Modi is expected to hold a top-level all-party meeting in New Delhi shortly.
Following the hastily convened press conference, local media reports have shed more light on the strikes. Indian troops were airdropped across the border known as the Line of Control (LoC) and the operation lasted for about four hours, suggest reports. The Indian soldiers went at least 2 km deep cross the border to strike eight different locations.
The Indian counter-strikes against militants were in response to the Uri attack on 18 September which killed 18 Indian soldiers. The onslaught was suspected to have been carried out by Pakistan-based militants.