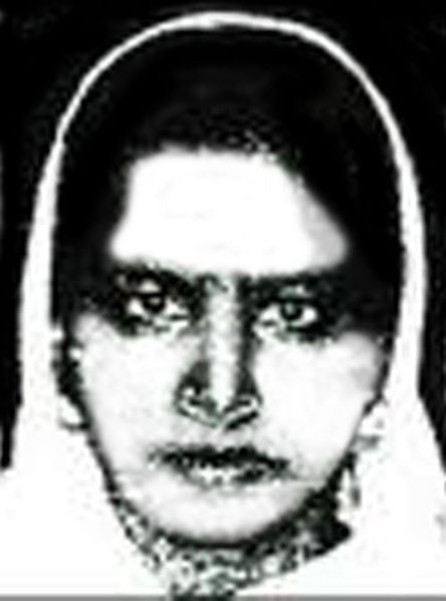 A Sri Lankan woman has been executed in Saudi Arabia for allegedly killing a baby in her care in 2005.
Rizana Nafeek was beheaded despite efforts to prevent the sentence being carried out - she was just 17 at the time the baby died, meaning her execution breached international child rights.
The Sri Lankan parliament held a minute's silence for the former maid today to mark her death.
Mahinda Rajapakse, president of Sri Lanka, condemned the execution. A foreign ministry statement said: "President Rajapakse and the government deplore the execution of Rizana Nafeek despite all efforts at the highest level of the government and the outcry of the people locally and internationally."
Human Rights Watch said Saudi Arabia has ignored its legal obligations. The watchdog's senior women's rights researcher, Nisha Varia, said: "In executing Rizana Nafeek, Saudi authorities demonstrated callous disregard for basic humanity as well as Saudi Arabia's international legal obligations."
Yesterday, Amnesty International made a desperate plea to Saudi Arabia's King Abdullah to stop the sentence being carried out.
Philip Luther, Amnesty International's Middle East and North Africa programme director, said: "It would be outrageous if Rizana Nafeek were to be executed for this.
"It appears that she was herself a child at the time and there are real concerns about the fairness of her trial."
Forced confession
Under international law, Saudi Arabia is prohibited from imposing the death penalty to anyone under the age of 18 at the time their crime is committed.
The passport Nafeek used to enter the country said she was born in February 1982. However her birth certificate says she was born six years later, which made her 17 when the child died.
She was sentenced to death in 2007 by a court in Dawadmi. However Nafeek was not allowed to present her birth certificate or any other evidence proving her age to the court during her trial.
Amnesty said she had no access to lawyers during her pre-trial or trial. She confessed to the murder during interrogation but later retracted it, saying she was forced to confess following a physical assault.
Nafeek has always maintained that the baby died in a choking accident while drinking from a bottle.
Riyadh's Supreme Court upheld the death sentence in 2010 and the case was then sent to King Abdullah for ratification of the capital punishment.
Nafeek is the second person to be executed in Saudi Arabia this year. On Tuesday a Syrian man named Mohammed Darwish was beheaded for drug trafficking.