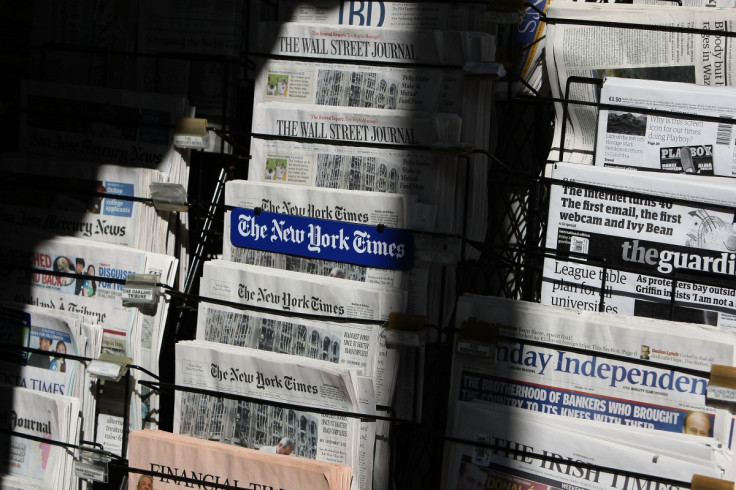 Some seven years on from the most severe financial crash in recent history, the City is still not asleep. Across the business world, 2015 was a year filled with turmoil, ups and downs. IBTimes UK lists the most prominent business stories of the year by the headlines.
On 22 April 2015 Tesco posted an annual loss of £6.4bn ($9.57bn, €8.9bn). It represents the worst results in the grocer's 97-year history and one of the worst in British corporate history following the 2014 accounting scandal.
Tesco was forced to pay £7bn in one-off charges, but this was slightly offset by a £1.4bn group trading profit – although this figure has fallen by 60% from £3.3bn in 2013.
"It has been a very difficult year for Tesco," said chief executive Dave Lewis.
Barclays announced the departure of chief executive Antony Jenkins on 8 July, saying that "a new set of skills were required for the period ahead".
Chairman John McFarlane took up the temporary role of executive chairman until a new chief executive was appointed. In October, Barclays confirmed it was appointing former investment banking head of JP Morgan Chase, Jes Staley as CEO.
Members of the group executive committee will report to McFarlane who will work closely with group Finance Director Tushar Morzaria.
In a surprise statement, business tycoon and Barlcays deputy chair Mike Rake, said: "Notwithstanding Antony's significant achievements, it became clear to all of us that a new set of skills were required for the period ahead. This does not take away our appreciation of Antony's contribution at a critical time for the company."
Tom Hayes was found guilty on all eight criminal counts of conspiracy in the Libor rigging trial at Southwark Crown Court on 3 August 2015 when he was sentenced to 14 years in prison.
Hayes, a former UBS and Citigroup trader who was charged after being arrested in 2012, had pleaded not guilty on all counts. He claimed he had not been acting with dishonesty, arguing he was just trying to do his job for his employers and said senior management was often aware of his actions.
Judge Jeremy Cooke had urged the jury, who retired on 27 July to consider its verdict, to think about the outcome "by the standards of reasonable, honest members of society. Not by the standards of the market in which he operated".
Hayes later managed to get three years shaved off his prison sentence after appealing to the Court of Appeal.
On Monday 24 August, the Shanghai Composite, China's benchmark index, lost all its gains made in 2015 by falling more than 8%, causing investors to panic about the future of the market.
The fall was worse than expected. Investors had been hopeful that efforts from the Chinese government could stem the fall, which would go on for days, after macro figures showed a slowdown in the country's economic growth.
Japan's Nikkei suffered its biggest drop since June 2013, panic selling and a shift to safe haven investments caused other stock markets to plummet as well. Hong Kong's Hang Seng lost 4.6% and dropped to 21,378.
The FTSE100 dropped by 2.6% to 5,950. It was the first time the UK blue chip index dropped below the 6,000 mark since early 2013, and it was a 16% decline from its high of 7,100 in April.
The US Environmental Protection Agency (EPA) found on 19 September that Germany's biggest manufacturer Volkswagen had installed in-vehicle software that limited polluting gasses from vehicles during emissions testing turned itself off during normal operations in selected cars.
This resulted in Volkswagen's diesel cars emitting illegal quantities of pollution linked to smog and a variety of health conditions and the manufacturer facing billions in fines.
Many independent bodies as well as the carmaker launched probes into the scandal, which also included petrol cars. On 28 October, it became known that Volkswagen's losses in its third- quarter turned out more severe than expected. The German carmaker reported a €3.48bn loss.
The unexpected cost of the manufacturer's emission scandal revealed in September caused the firm to plunge into the red, from a €3.23bn profit in the equivalent quarter in 2014.
SABMiller and AB InBev came to an agreement on terms for a tie-up in October, which would create the world's biggest beer brewer, already dubbed 'MegaBrew'. The agreement, at around £44 (€59.5, $67.6) per share in cash for SABMiller investors, is one of the top five biggest mergers in corporate history.
The offer values SABMiller at £72bn and has significantly improved the terms for the brewer's shareholders.
The bid gives SABMiller investors a 50% premium over shares when valued at £29.34, the closing price on 14 September, when the Budweiser owner first approached its rival. Since then, multiple offers from AB InBev have been constantly turned down by the Peroni and Fosters owner.
Black Cab vs Uber: Victory for new technology
A London high court ruled in favour of taxi-booking service Uber on 16 October. The court found the company did not break the law. Regulator, Transport for London had brought the action seeking clarification on whether the firm's phone app should be considered as meters.
Black cab drivers claimed the GPS-enabled smartphones that Uber cars use were in fact taxi meters because they were used to calculate fares. The hugely popular firm employs 18,000 drivers and has more than a million users.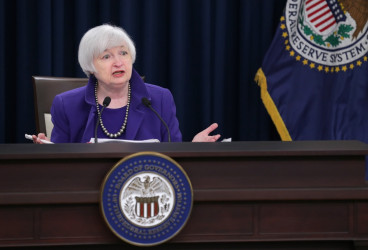 It was not the only time Uber hit the headlines in 2015. From protests in France to legal battles across Europe, the disrupting force from the sharing economy had an eventful year.
The US Federal Reserve (Fed) raised interest rates for the first time in almost a decade on 16 December by a quarter of a percentage point. The historic and unanimous decision by the Fed's Open Market Committee (FOMC) on 16 December followed a two-day meeting in Washington.
The first rate hike – by 0.25% to between 0.25% and 0.5% – since June 2006 by the Fed closes the chapter on an unprecedented era of a relaxed monetary policy. The US central bank sets the base cost of borrowing and as a major determinant of the global economy, the move will have ramifications worldwide.
In September, the World Bank warned that a rate rise could adversely affect emerging economies caused by disruption to capital flows.
On 22 December, Shell announced that the total amount of jobs cut in the run-up to BG's takeover added up to 10,000 which received mixed reactions from investors, while the oil giant has revealed it will save $15bn. While Aberdeen Asset Management has backed the merger, others are worried about the timing of the tie-up because of record low oil prices.
After a series of approvals from antitrust and regulatory bodies across the world, the giant oil merger is still awaiting official shareholder approval. On 22 December, Shell announced a fresh raft of restructuring initiatives to prepare for the merger.