St Paul's Clergy Accused of Police Collusion over Occupy Eviction [VIDEO]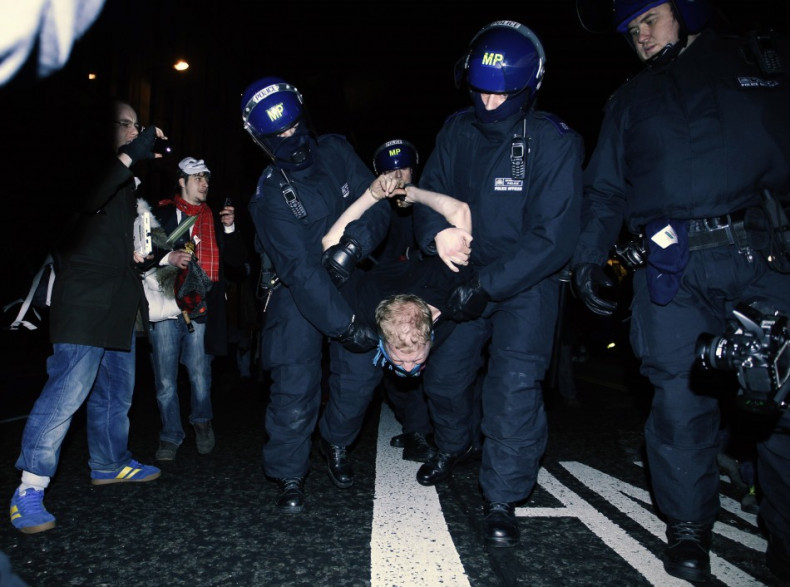 St Paul's Cathedral officials have been accused of having a hidden hand in the eviction of Occupy London protesters and asking police to remove people from the church steps.
Occupy London activists say the cathedral was behind the scenes pushing for an eviction despite clergy saying publicly that it was something the cathedral chapter did not want to see.
"St Paul's had requested that protesters be removed from the [cathedral's] steps. That is not part of the court order at all. They did not have to do that," Ronan McNern, Occupy London spokesman, told International Business Times UK.
"The St Paul's Cathedral chapter during the court case were in it up to their eyes without their name being on the front page of the legal papers.
"Here again in the eviction of Occupy London they have done the exact same thing. They said they would try to avoid it, but it was they who called the police."
McNern said it was "ominous" as police looked down over protesters during the eviction from a balcony just above the cathedral's grand entrance.
One Christian who had turned up to support Occupy during the group's eviction was dragged off the steps while she prayed.
"Christianity is not about using violence against people seeking economic justice. It is not about protecting the most privileged," Siobhan Grimes, an Anglican living in London, told Christian website Ekklesia.
See the YouTube footage:
"It is about responding to the needs of the world around us with confidence, humility and courage. I chose to pray at the eviction because I think that's what Jesus would have done."
A statement from Occupy London even accused St Paul's of "collusion" with the authorities over the eviction.
At the high court in December during an eviction hearing brought by the City of London Corporation, which governs the Square Mile, St Paul's Cathedral acted as a witness.
However the chapter told the court that it did not want to bring legal action itself because it was "looking for a peaceful outcome and legal action might require some sort of enforcement".
"We regret the camp had to be removed by bailiffs but we are fully committed to continuing to promote these issues," said a statement from the cathedral.
Occupy activists were evicted by bailiffs and police in the early hours of the morning on 28 February.
It was hailed as a largely peaceful operation, though there were 20 arrests as some protesters resisted the eviction.