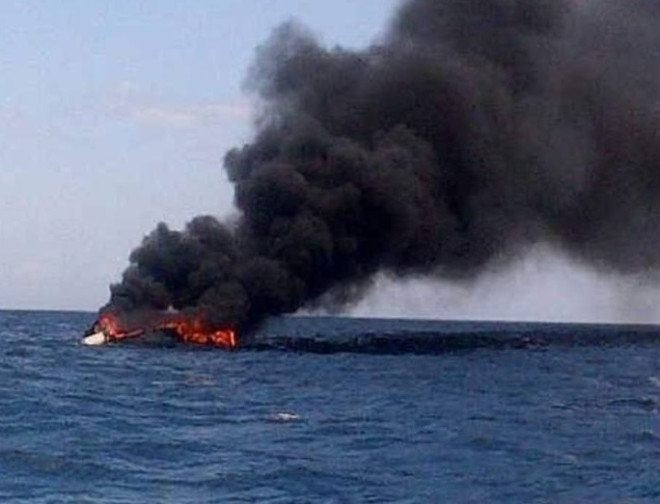 Police from the Island paradise of St Vincent have launched a murder investigation into the death of British sailing instructor John Garner, who was discovered on a burned life raft after his yacht was destroyed by fire in the Caribbean.
Garner, 53, suffered serious injuries to his head and both legs and was later pronounced dead at the Milton Cato Memorial Hospital in Kingstown.
Police want to speak to Norwegian national Heidi Hukkelaas, who was travelling with Garner and who is believed to be his girlfriend, and have officially named her as a "person of interest" to the inquiry.
The St Vincent police commissioner, Michael Charles, said: "We suspect foul play and will investigate the matter fully. Miss Hukkelaas is a person of interest and as with every murder investigation we have to look at everyone and everything and will leave no stones unturned."
Garner's daughter Elisabeth, 37, told the MailOnline that her family believed his death to be a "tragic accident" and were not aware that it was being investigated as suspicious. She said her stepmother had left St Vincent two days before Garner to return to Norway to look after her young children.
"This is a shock for everybody. We have not been told that this is being treated as suspicious. As far as we have been told, it is being treated as a tragic accident," she said.
Winston Simmons, who knew Garner and his family, said he believed the explosion on the yacht was caused by a gas bottle.
A group on a diving expedition saw smoke on the horizon and approached the burning yacht.
Kay Wilson, one of the divers told Sky News: "We made our way over there. When we reached about a quarter of a mile off we saw a flashing light, which we would normally associate with a life jacket.
"We approached cautiously and we found somebody in the water, with the life jacket around their neck, approximately 150 to 200 feet away from the yacht at the time."