Hundreds of staff formed a perfect zero to say goodbye to German finance minister Wolfgang Schäuble, as Europe's most powerful treasury minister leaves his post after eight eventful years.
Ministry workers in the grounds of their Berlin office celebrated the fact that the Christian Democrat politician had become famous for delivering balanced budgets, reducing Germany's borrowing to zero.
But the 75-year-old, who took up his post in the wake of the global financial crisis, also played key roles in the bailouts of Greece, Ireland, Portugal, Spain and Cyprus.
His tough role in those rescues ensures that he is loved and hated in many parts of Europe, but many would acknowledge he was a force for stability that kept the eurozone from disintegrating during the continent's debt crisis that began in 2010.
The trained lawyer banged the drum for austerity and insisted that all countries across Europe had to play by the same rules.
"In Germany our experience is that sticking to the rules builds up trust," he told the Financial Times earlier this month. "That's the reason that domestic demand, consumption and investments are higher in Germany than in other European countries."
The politician, who was first elected to the Bundestag in 1972, has often publicly played Europe's bad cop, allowing Chancellor Angela Merkel to strike private compromises behind closed doors.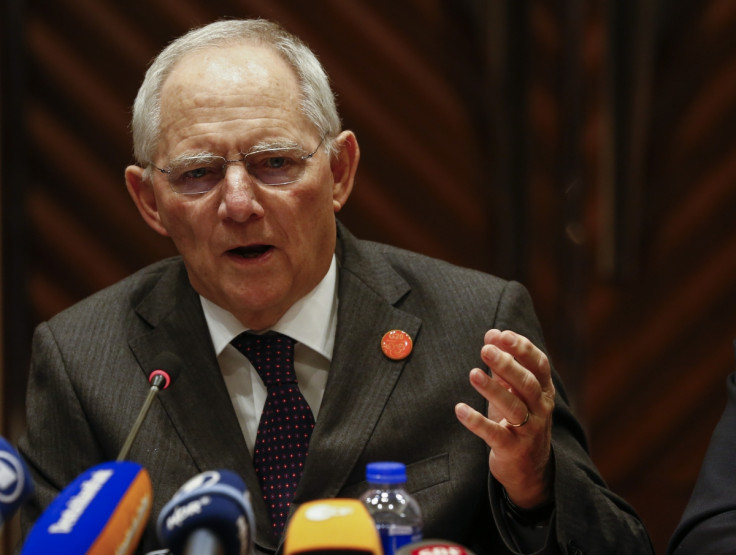 Schäuble moves on to become the speaker of Germany's parliament, after his finance post became part of the horsetrading following the nation's national elections last month that saw Merkel's conservative bloc retain power, but lose support.
The veteran politician's role will now be to impose order on a fractious parliament that includes six parties, including the anti-immigrant Alternative for Germany (AfD) which entered parliament for the first time in half a century.
At his 113th and final eurogroup meeting of Europe's finance ministers, Schäuble was showered with a range of parting gifts from follow ministers. This included a €100 bill bearing Schäuble's face from Slovakia's Peter Kazimir, and a 2004 bottle of Bordeaux from France's Bruno Le Maire.
Schäuble said just ahead of his last eurogroup meeting: "I got on my colleagues' nerves... and of course not everyone will be sad that they don't have to put up with me any more."