Green light for stalled Trump Tower project after president-elect speaks to Argentine leader
The Buenos Aires-based project is awaiting final approval from the city government.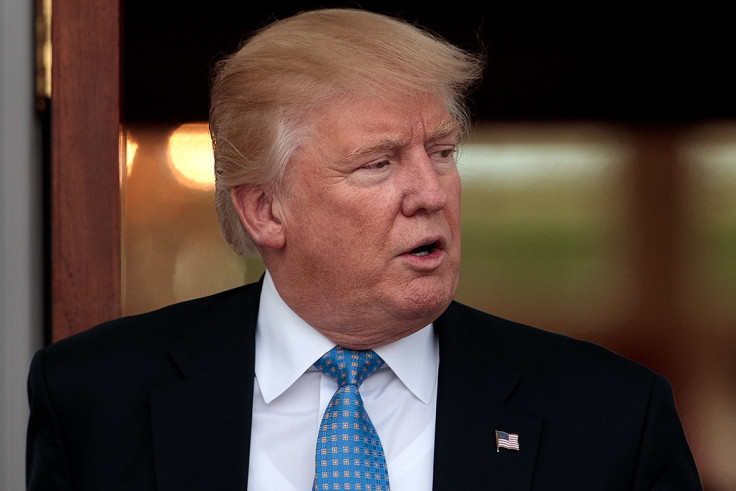 A stalled Trump Tower project in Buenos Aires has received the green light days after President-elect Donald Trump spoke with Argentine President Mauricio Macri, Trump's associates at a Buenos Aires firm announced.
YY Development Group's Felipe Yaryura, Moisés Yellati and Juan José Cualgindolo told La Nacion that they were confident that construction on the $100m building would begin next year.
Construction had reportedly been delayed for years, Quartz reported. However, the company actively re-initiated construction permit requests when Macri took office in January 2016.
Earlier in November, the company said it was waiting for the approval of the city government to move ahead with the project.
"We hope that if everything goes well, by June 2017 we can break ground. We think we would have the building finished by 2020," Cugliandolo told La Nacion.
According to Quartz, there is no substantial evidence to confirm that Trump and Macri's conversation is linked to the latest development in Trump's property portfolio.
Macri, the son of one of Argentina's wealthiest men, has reportedly known the president-elect since the 1980s, when he allegedly beat him at a round of golf.
The new Argentine president publicly endorsed Hillary Clinton in the US presidential elections. However, following Trump's victory, a crisis meeting was reportedly set up to figure out how to fix relations with the incoming Trump administration.
La Nation reported that Foreign Minister Susana Malcorra contacted Trump's son Eric with the help of Yaryura, who was with the Trump campaign and family in the post-election celebrations.
Malcorra and the younger Trump had a "nice and cordial" conversation, which led him to put her in touch with the president-elect's foreign affairs team.
Quartz noted that, typically, the State Department is in charge of arranging communication between the president-elect and foreign leaders. However, Trump's team has instead taken the lead.
The controversy kicked off when two Argentine journalists, Jorge Lanata and Romina Manguel, claimed Trump brought up the building project during his conversation with Macri.
Spokesman Ivan Pavlovsky denied the claim to CNN, saying, "They only talked about maintaining relations between both countries, restarted during the administration of Macri and of Obama. Towards the end they recalled their personal relationship from years ago."
Trump's call with Macri has also been criticised after it was revealed that Trump's daughter Ivanka had also spoken to him.
Trump has resisted calls to create a blind trust to avoid potential conflicts of interest, The Hill reported. The president-elect has argued that his children will be operating his business interests. However, the eldest Trump children have taken very active roles in his transition team.
© Copyright IBTimes 2023. All rights reserved.