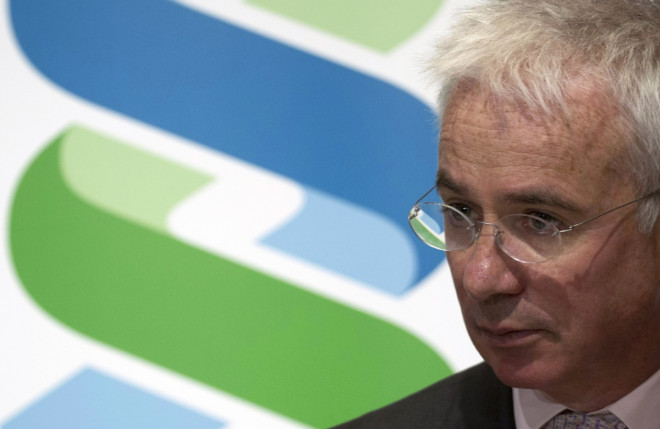 Standard Chartered will ask its shareholders to approve bonuses worth up to 200% of fixed pay for its bankers.
Shareholder approval is needed under new bank bonus rules imposed by the European Union (EU).
The move was revealed by Standard Chartered Chief Executive Peter Sands in a webcast after the bank's 2013 financial results.
Weak performance and the first drop in pre-tax profit for a decade led to Standard Chartered's bonus pool being cut by 15% to $1.2bn (£720m, €873m).
The bank's pre-tax profit dropped to $6.96bn for 2013, down 7%.
There was particular weakness in the bank's South Korean operations, where profit was down $350m to an overall loss of $12m because of weak consumer banking revenues.
As a result, the bank is shrinking its Korean business.
Around 90% of Standard Chartered's profit is made in Asia, Africa and the Middle East.