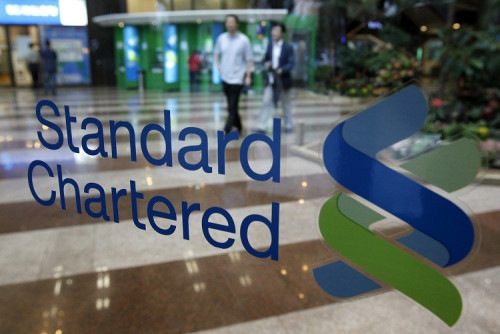 Standard Chartered has surprised the market with the departure of its chief financial officer Richard Meddings despite the director being widely viewed as the front-runner to succeed Chief Executive Peter Sands.
Meddings will step down from the board by the end of June this year, alongside the head of consumer banking Steve Bertamini, as part of Standard Chartered's wider restructuring plan.
Standard Chartered, which makes more than 90% of its profits in Asia, Africa, and the Middle East, will combine its wholesale and consumer banking into one unit from the start of April.
Mike Rees, who is currently head of Standard Chartered's wholesale banking, will run the combined business and become deputy chief executive.
Standard Chartered's stock price tumbled by 3.5% as of 0921 GMT, by reaching 1,266.00p, following the announcement.
Standard Chartered recently revealed that it will fail to meet its 10% revenue growth target for the financial year amid a slump in its corporate banking businesses.
Standard Chartered said it expects 2013 operating profit in its consumer bank to fall by at least 10% from 2012 because of problems in Korea while profit from wholesale banking is expected to be flat.
The bank revealed that its first-half earnings would hurt full-year revenue by about $200m (£124m, €145m) and profit by $70m due to weakness in emerging market currencies including the Indian rupee and Indonesia's rupiah.
"This will sharpen our focus on distinct customer segments, enabling us to deploy capital, liquidity and investment spend more effectively, and deliver both productivity gains and improvements in the quality of the service and products we offer our customers," Sands said in a statement.
In October last year, it was revealed that Standard Chartered hired around 2,000 people to work in compliance and legal functions over the last three years, despite paring back on its employee headcount overall.
Speaking on an investor's call, Meddings also revealed that overall headcount has actually fallen by 2,000 from a year ago, as it aims to manage costs.
In March 2013, Standard Chartered announced it cut its bonus pool by 7% to pay for the raft of fines, after unveiling its full year 2012 results.