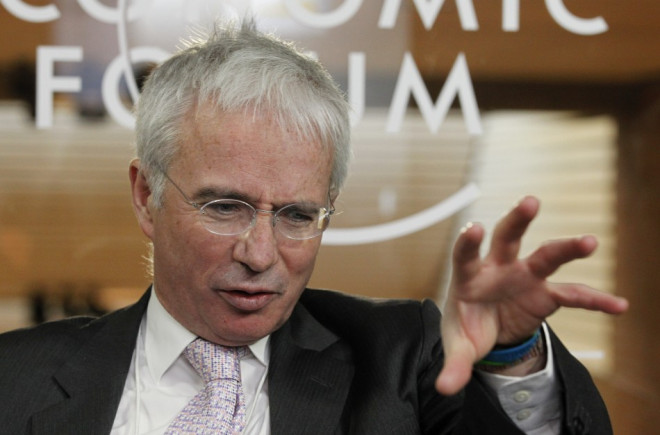 Standard Chartered has slashed its bonus pool for 2013 and halved the payout for Chief Executive Peter Sands, according to a report.
The total bonus pool will be $1.2bn (£720m, €873m), down $200m on the year before. Sands will pocket just over $1m for the year, down from $2m in 2012.
Details emerged in a Sky News report which cited anonymous sources at the bank blaming "a challenging year" for the slash. The firm's full year results will be released on 5 March.
Weakness in emerging markets has hurt Standard Chartered revenue in recent months as recovery in developed economies hammers currencies such as India's rupee. Standard Chartered makes more than 90% of its profits in Asia, Africa, and the Middle East.
At the end of 2012, the bank was smacked with $300m in settlements with US authorities for breaching sanctions on Iran and Libya, among other states.
In January, Sands shot down takeover rumours surrounding the bank as "speculative rubbish".
"The bank is in very good shape, we have great opportunities in our markets, we have a very clear strategy and we have a great team," said Sands at the World Economic Forum (WEF) in Davos, Switzerland.
"We're still in a situation where there's a huge amount of change going on. The biggest headache is the fragmentation of the regulatory agenda and the fact that different parts of the world are putting the emphasis on different things.
"That has the risk of fragmenting global financial markets, which in turn brings dangers to global trade and investment."
On 9 January, Standard Chartered surprised the market with the departure of its chief financial officer Richard Meddings despite the director being widely viewed as the front-runner to succeed Sands.