Star Trek Beyond: Karl Urban teases Spock and Bones 'deeper understanding' in sequel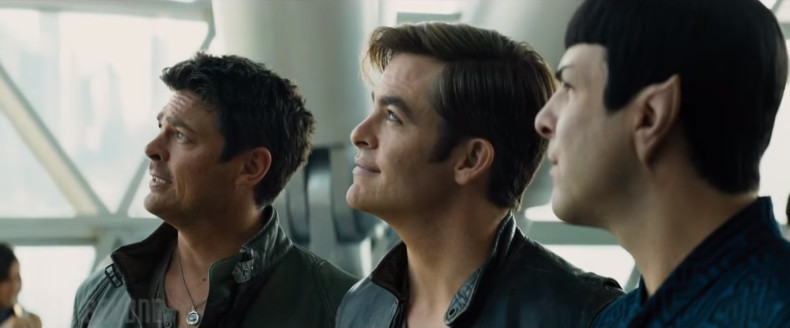 The USS Enterprise crew takes on a new journey in Star Trek Beyond, which is set for release on 22 July 2016. Karl Urban, who will reprise his Dr Leonard McCoy aka Bones character in the movie, spoke about the sequel's plot and teased Spock and Bones's "deeper understanding".
Speaking about McCoy and Spock's relationship, Urban told Collider: " Yeah, well, that's one of the things that I really responded to in the script. As you know, the crew gets fractured, and I end up spending quite a bit of time with Spock. We really developed that relationship; and experience things and events together that bring us close together, and allow for a deeper understanding. To me, that's what makes this so interesting."
According to the actor, Star Trek 3 will push Bones into a new territory. Urban explained: "Yeah, this film's great for me. We get to push Bones into a territory that we haven't seen him in before. There's a lot more action for Bones. "
"I think he's forced to cross certain lines that he never thought he would. To me that's particularly fertile and interesting territory. As a doctor, it's his job to save life. He's so compassionate about life. And in this film that core foundation of his belief is tested. It's really, really interesting, " the actor added.
The next movie from Star Trek franchise returns with director Justin Lin at the helm of an epic voyage of the USS Enterprise and her intrepid crew. In Star Trek Beyond, the Enterprise crew explores the furthest reaches of uncharted space, where they encounter a mysterious new enemy who puts them and everything the Federation stands for to test.
The movie features the return of Chris Pine as Captain Kirk, Zoe Saldana as Uhura, Zachary Quinto as Spock, Simon Pegg as Scotty, Anton Yelchin as Chekov and John Cho as Sulu. Actor Idris Elba will be seen in the movie as Krall, while Sofia Boutella will be seen as Jaylah.