After Warner Bros gave the green light to a solo Batman movie, Ben Affleck, who plays Bruce Wayne, has shared some plot details about the film. Affleck will direct the movie and will also serve as co-writer alongside Geoff Johns.
Affleck discussed the plot for the untitled Batman movie in a red carpet interview with Cines Argentinos (via Heroic Hollywood). The actor said: "I think what I would do, what I probably would do, is in some ways what Zack did with this movie, which is to borrow certain things from the great comic books, but create an original story around it because I wouldn't want the fans to already know the story and be familiar, but I would borrow, steal, great things that have been done before in the comics."
According to rumours, the Batman solo movie may revolve around former Robin — Jason Todd — and could adapt Comic Book storyline A Death in the Family and Under the Red Hood. In the 1988's A Death in the Family, Jason was brutally murdered by The Joker. Also in 2005's Under the Hood, Jason was resurrected and eventually became the vigilante Red Hood.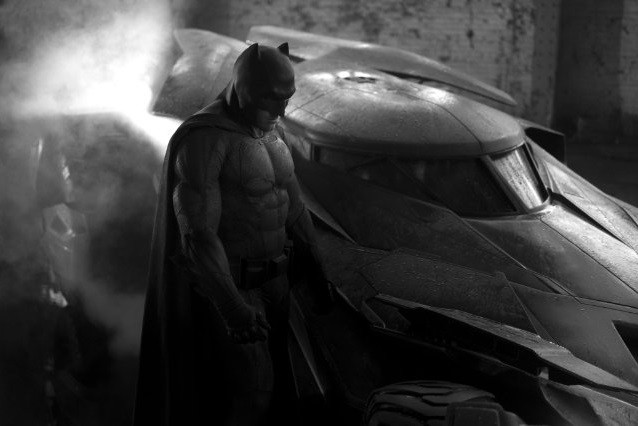 Meanwhile, The Dark Knight Returns creator Frank Miller has shared his take on Affleck's Batman at the MegaCon 2016 in Orlando. Speaking about Affleck's debut movie, Miller said ( via Comic Book Movie): "I was rooting for Batman."
The creator praised the Argo actor and said: "I liked it, he's a good actor. I mean, he's obviously very, very close to this material and plays it with great affection." Following Affleck's much-awaited debut as Bruce Wayne in Batman v Superman: Dawn of Justice, the actor has already filmed for a supporting role in Suicide Squad. He will see seen with his Batmobile in the movie and has scenes with Deadshot, Harley Quinn and The Joker. The actor will feature prominently in Justice League movies by Warner Bros.
Suicide Squad and The Justice League Part One is set for release on 5 August 2016 and 17 November 2017 respectively.