Star Wars 7 trailer release date revealed? Luke Skywalker might appear in flashback in The Force Awakens
Star Wars 7 is yet to come out with its first theatrical trailer, but reports suggest that a new trailer might be released during the annual Star Wars festival to be held on 16 April 2015.
It was previously reported that both director JJ Abrams and president of Lucasfilm, Kathleen Kennedy, will inaugurate the annual Star Wars Celebration in California with a special announcement.
Sources indicate that as part of the Star Wars celebration, a new trailer could be launched at the event.
According to the official Star Wars website, it has been announced that both Abrams and Kennedy will be a part of a special plan that will "kick off the show in a big way on Thursday morning April 16 at 10:00 a.m."
The site further teased fans that they could expect, "...this [the event] will be a day long remembered."
Previously, in an interview with Irish Examiner, Abrams admitted that he was struggling with the give-and-take of introducing new material from the movie to fans.
"There's sort of an abundance of riches with the stuff we could put out, so we're just trying to make sure it's as good as it could be before we put anything out. The disaster would be to race something out for the sake of making an impact and it being not as good as people deserve," Abrams said.
Luke Skywalker to appear in flashback: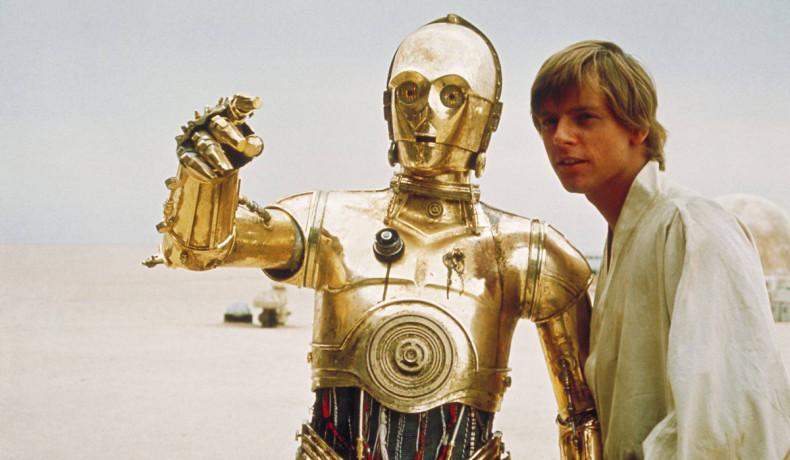 There are rumours that Luke Skywalker might appear in flashback in Star Wars VII.
A report in Making Star Wars claimed, a young version of Luke Skywalker could appear in the film, and that Robert Boultee could play the part.
The website also said that the master character list of the film indeed has mentioned a young Luke Skywalker, sometimes referred to as The Young Original Warrior.
The site, however made it clear that this is only a rumour and nothing is certain as yet. But sure enough, fans will be excited with the idea of a younger Luke Skywalker appearing in the movie.
In an earlier interview with BBC, Abrams had admitted that some of reports going around were "actually true".
But the question is, which rumour was he referring to?
"There are tons of rumors- some true, some false," the director said. "But I'm grateful for everyone who would want to read a spoiler because it means that they care and want to see the movie."
Abrams then stated that he had loads of fun working on this movie. "I can't wait for you to see it," he said. "It's been a blast working on this and luckily we have an incredible post-production team. There are always challenges as you go but it's been a complete kick to put this together," he added.
Watch the first official teaser for Star Wars 7 below: