Star Wars The Force Awakens is not only ruling box offices worldwide, but has earned critical acclaim for director JJ Abrams for the gripping storytelling and refined transition from the sixth instalment, The Return of the Jedi.
After the massive success of The Force Awakens, Abrams, who recently read the script for Episode VIII, is reportedly regretting his decision of not directing the next two editions of the film, to be produced by Disney. Greg Grunberg, who played pilot Snap Wexley in the recently released film, told The Washington Post that Abrams read the Star Wars 8 script and found it to be great.
"He read it and said something he never, ever says," Grunberg said and added, "He may have said something one time on 'Lost', with Damon [Lindelof, the co-creator], but I never hear him express regret like that."
The eighth edition of the space odyssey will be directed by Rian Johnson and Episode IX will be helmed by Jurassic World director Colin Trevorrow.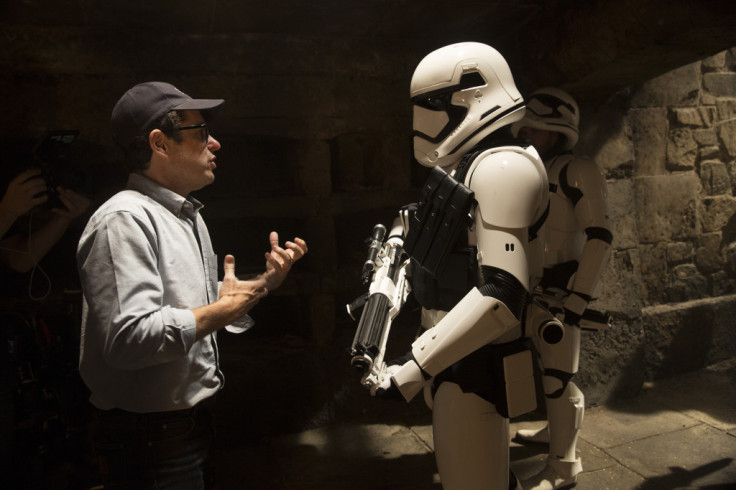 Meanwhile, The Force Awakens is on a roll as it has become the fastest film to earn $1bn (£678m) in global box office collections. The earnings are being attributed to the movie's worldwide popularity, Disney's marketing strategy and the holiday season.
Warning: Potential spoilers ahead.
Star Wars 7 introduced new characters in the movie who are taking forward the classic legacy of the galactic mythology. Rey (Daisy Ridley), a space scavenger-turned-Force bearer, has become the central character of the movie. Episode 8 is expected to reveal her true identity and the mystery of her inheritance of the power of the Force. The movie is scheduled to be released in 2017.