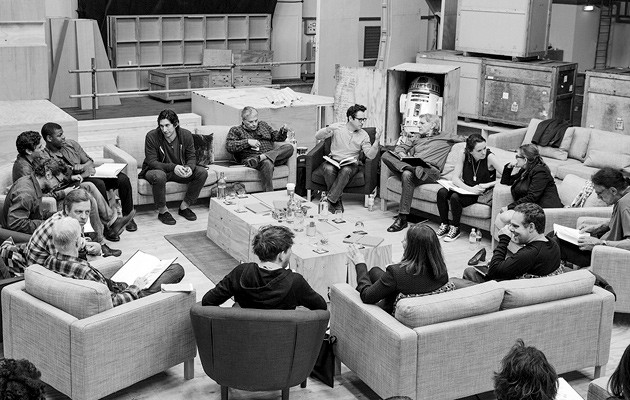 Starwars.com crashed under the weight of traffic as Star Wars fans reacted to the official announcement of the cast of the new film, Episode VII.
Servers running the Disney site collapsed as Star Wars fans flooded online for a glimpse of a photograph showing the likes of Harrison Ford, Mark Hamill and Carrie Fisher together.
The official announcement ends lengthy speculation about who would be in the seventh Star Wars. The involvement in Episode VII of the actors who helped make the original films in to classics had been heavily rumoured - but not confirmed until now.
Ford and Hamill had fanned the flames by talking about their involvement before Disney went official with the news.
In a press release, director JJ Abrams said: "We are so excited to finally share the cast of Star Wars: Episode VII. It is both thrilling and surreal to watch the beloved original cast and these brilliant new performers come together to bring this world to life, once again."
Shooting is set to begin in two weeks. Abrams vowed: "Everyone is doing their best to make the fans proud."
That statement may be a tacit admission that the three most recent Star Wars films generally failed to build upon the franchise's reputation.
The cast list issed by Disney features other golden oldies such as Anthony Daniels, Peter Mayhew and Kenny Baker alongside relative newcomers to the franchise John Boyega, Daisy Ridley, Adam Driver, Oscar Isaac, Andy Serkis, Domhnall Gleeson and Max von Sydow.