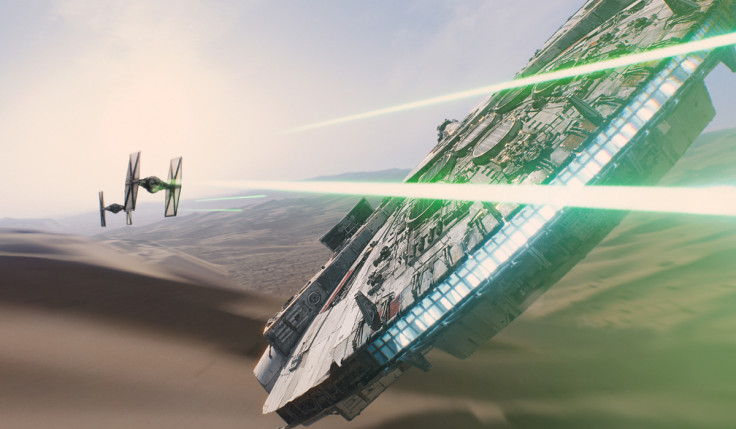 The summer of 2015 is packed with some really great movie releases that include Avengers: Age of Ultron, Jurassic World and Terminator Genisys, and now it looks like Star Wars: The Force Awakens might join this exciting lineup of films.
The eagerly-awaited Star Wars 7 was scheduled to be released during winter this year. But, latest reports claim that the film's director JJ Abrams, wants an early release date for his movie.
As per a Moviepilot report, Abrams talked about an early release for the upcoming Star Wars film at the Visual Effects Society Awards 2015 held earlier this month.
According to the website, "Abrams biggest reason was reported to be that all of the Star Wars plot leaks and pictures of characters had sent him on a little scare that more and more would be leaked therefore making the film predictable and not worth watching."
The website report goes on to state that moving the release date forward would be "an extremely brave move," putting it up against other fan-favourite releases such as Avengers 2, Jurassic World and Ant-Man.
Ikwiz has also reported that Disney is "seriously" considering JJ Abrams's demand of a summer release of Star Wars: The Force Awakens.
As no official statements or announcements have been made with regards to the film's release date, this latest piece of info can only be considered a rumour as of now.
Star Wars: The Force Awakens is currently slated for release on 18 December 2015.