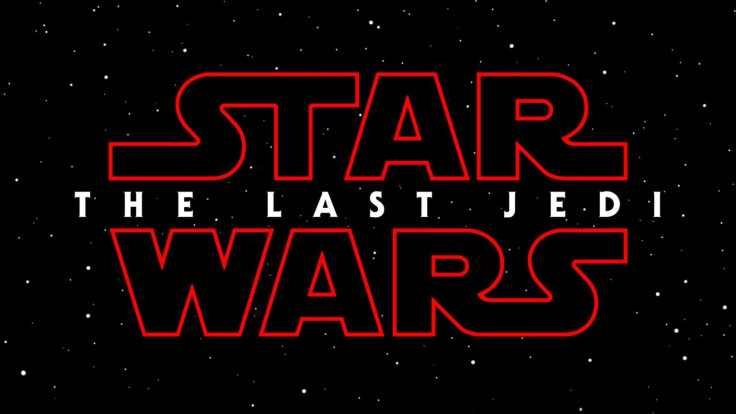 Star Wars: The Last Jedi trailer is expected to be released at a special panel event at Star Wars Celebration in Orlando, which will mark the 40th anniversary of the popular franchise. The celebration takes places from 13-16 April and live stream options are available for viewing.
Click here to watch the event live on Star wars YouTube channel. Alternately you watch the live stream on Star Wars website by clicking here.
The official footage of Star Wars 8 will be released on 14 April during the Last Jedi panel event at Star Wars Celebration in Orlando. The teaser will be shown at the event and will also be streamed live at 12.01pm EST. The clip is expected to feature Luke Skywalker training Rey, with late Carrie Fisher's General Leia Organa also making an appearance.
The Special panel will feature "40 Years of Star Wars," and will include names like Lucasfilm President Kathleen Kennedy and director Rian Johnson.
Special guests at the event will include Dave Filoni (executive producer, Star Wars Rebels), Mark Hamill (Luke Skywalker), Ian McDiarmid (the Emperor/Darth Sidious), Anthony Daniels (C-3PO), Peter Mayhew (Chewbacca), and Billy Dee Williams (Lando Calrissian), and Hayden Christensen
(Anakin Skywalker).
Disney and Lucasfilm has been very secretive about the movie's plot and all we know is the movie will further adventures of Luke Skywalker, Leia and Rey. Previously, Writer / director Rian Johnson dished to USA Today that film will pick up from where The Force Awakens left off.
Johnson told the outlet, "I don't want to skip ahead two years. I want to see the very next moment of what happens." Rey and Luke's relationship will be the highlight in Episode VIII. Johnson has admitted "a large part of the movie" will be spent addressing why Luke is there and what he'll do next".
Like Skywalker, Rey has been pulled into a bigger world by connecting with the Force, "but part of what's she's dealing with is the realization that she has this power and this gift", Johnson said. He added, "She's taking her first step to coming to terms with this thing inside her that she never knew was there and is just starting to reveal its potential."
Star Wars 8 currently slated to reach both US and UK cinemas on 15 December 2017.