Starbucks joins hands with Microsoft, Walmart and others to create 100,000 jobs for US youth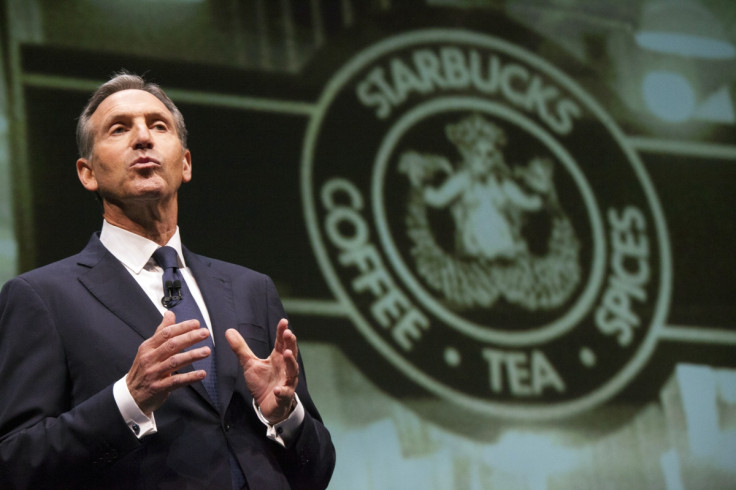 Coffee giant Starbucks and more than a dozen big US companies are set to unveil a plan to find jobs for 100,000 unemployed people over the next three years.
The proposed 100,000 Opportunities Initiative will target US people aged between 16 and 24, or "Opportunity Youth", who are neither studying nor working. These people will be offered full-time jobs as well as apprenticeships and internships.
The coalition was initiated by Starbucks CEO Howard Schultz, who earlier vowed to hire at least 10,000 young, low-income people in the US over the next three years.
Companies in the initiative include Alaska Airlines, Cintas, CVS Health, Hilton Worldwide, HMSHost, JCPenney, JPMorgan Chase, Lyft, Macy's, Microsoft, Porch.com, Potbelly Sandwich Shop, Taco Bell, Target, Walgreens and Walmart. The group intends to become the nation's largest employer-led coalition committed to creating jobs.
Over the next 30 days, the growing coalition will continue to welcome the participation of new companies that share the same commitment.
In the US, there are currently 5.6 million youth between the ages of 16 and 24 who are out of school and not working. At the same time, there are 3.5 million unfilled jobs in the country, with middle-skill jobs – jobs that do not require a four-year degree – making the largest part of it.
With the new initiative, the organisers are looking to connect young people, who are often unaware of these jobs, with employers who are looking to fill the jobs with young, motivated workers.
"Our approach is focused on creating a coalition of like minds with local knowledge, expertise on-the-ground and the ability to scale the social impact of an initiative like this to create pathways of opportunity for the literally millions of young people who can benefit from this programme," Schultz said.
The coalition will start the programme with a job fair in Chicago on 13 August. The participating companies are expected to hire at least 1,000 people in the Chicago area over the next 18 months.
© Copyright IBTimes 2023. All rights reserved.