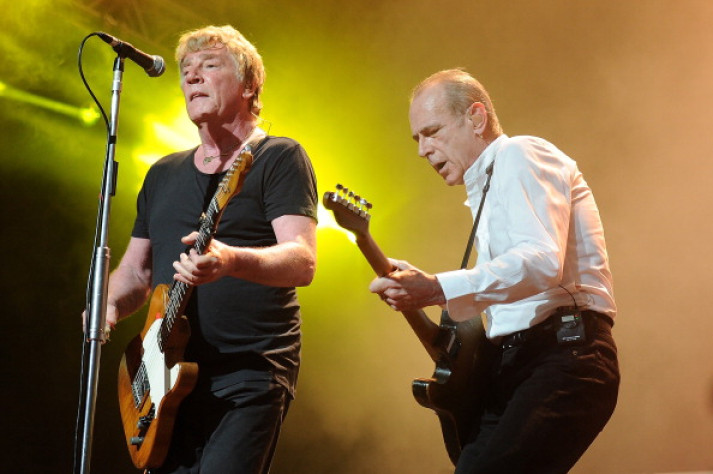 Status Quo guitarist Rick Parfitt has suffered a heart attack while performing at Expo 2016. The 67-year-old, who is being treated in hospital in Antalya, is in a serious but stable condition.
His management issued a statement saying: "Whilst his condition is serious, he has already demanded his customary cup of tea with two sugars and a sweetener."
The band's manager Simon Porter added: "No further comment will be made at this stage until the completion of the next round of tests and assessments to be made over the next few days. We would ask you to respect the family's privacy at this difficult time."
A former drug addict, Parfitt has suffered a series of serious health problems. The band were previously forced to cancel concerts nine years ago when the rock star underwent tests for suspected throat cancer. In 1997, he had a quadruple heart bypass with doctors warning him that he could die as a result of his rock n' roll lifestyle.
In August 2014, the British rock group had been due to play in Croatia during their European tour when Parfitt was taken ill following surgery to correct a problem with his previous heart bypass.
Parfitt has now pulled out of the Rock On Windermere charity show on June 18 to raise funds for the Cumbria Flood Appeal, however, Freddie Edwards, the son of Quo bassist John 'Rhino' Edwards, will join the rest of the band in Parfitt's place Mail Online reports.