GamersGate commenced its Summer Sale for gaming enthusiasts on 15 July. While the Steam Summer Sale is currently going on, GamerGate has included renowned games in its deals such as Crysis 3, Saints Row 3, Resident Evil 6 and Batman: Arkham City to gather more number of buyers.
GamersGate website features three sections namely Deals of the Day, Bundles and Deal (Special Offers).
Deals of the day section features four games on big discounts ranging from 50% to 75% for a limited time period of 24 hours, after which the discounts and the games change.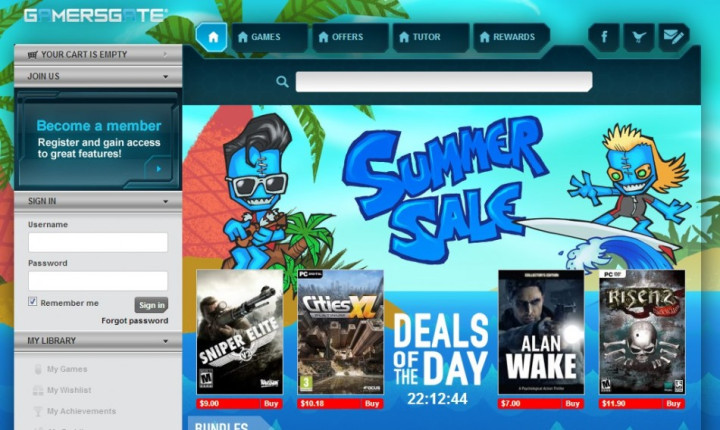 At the time of writing, Saints Row: The Third, Jagged Alliance: Crossfire, Resident Evil 6 and Simajo: The Travel Mystery Game was on sales for £ 3.2, £ 4.9, £ 13.2 and £ 3.2 respectively. While Saints Row and Jagged Alliance were available on 75% discount from the listed price, Resident Evil and Simajo were on sales for 50% discount.
The Bundles section includes game bundles at discounted price. Here are few of the game bundles on sales (at the time of wrting)
-Batman Arkham Collection (£ 10) - 66% discount
-Sniper Elite V2 Collection (£ 8.2) - 50% discount
-Noble Master Strategy Bundle (£ 4) - 75% discount
Few other games featured in the special offer section are:
-Assassin Creed 3 - £ 18 (30% discount)
-The Walking Dead - £ 8.2 (50% discount)
-Dead Island Game of The Year - £ 6.6 (50% discount)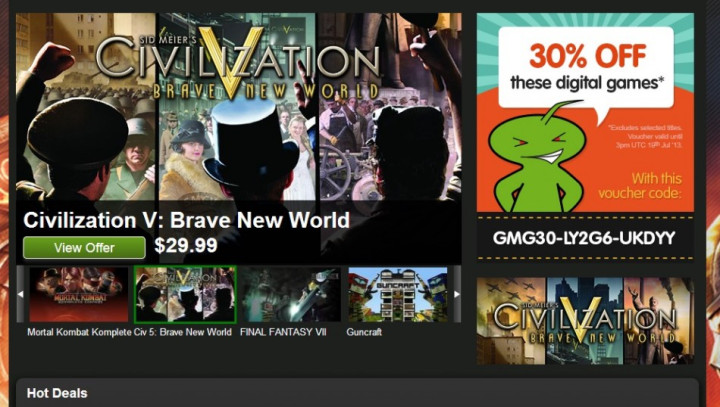 Not only Steam and GamersGate are having Summer Sales for the gamers, Green Man Gaming is another website which recently introduced 30% off coupons on games such as Civilization 5, Knights of Pen and Paper +1 Edition, Remember Me and Mortal Kombat: Komplete Edition available till19 July.
While Steam is selling more number of popular game titles on discounted price, GamersGate seems to edge out by less number of renowned games and discount options.