It is a question of leadership. It always is. Goes back as far as Moses and his (we must presume, literal) tablets of stone. We look up and hope to see a leader standing there – confident, clear-sighted, decisive, strong. Unless, of course, we fancy ourselves as the leadership type, in which case the gaze may initially head in a downward direction.
But as with some of those early Bible stories, we ought to file many of our favourite clichés about leadership under "Myth". Or, possibly, "Expired". Consider: where once rigid social hierarchy and assumptions based on class might have given a certain sort of chap – always a chap – automatic leadership status, this no longer holds. Since the First World War, doubts have grown about the unquestioned superiority and natural leadership skills of the officer class.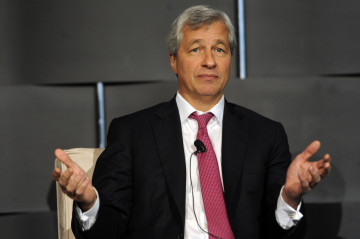 And so in business: where formerly corporate titans may have ruled unchecked and free to indulge their every whim, today regulation, transparency and the corporate governance industry combine to restrain many and perhaps most of the worst excesses of misguided leaders.
Sycophancy towards bosses may still be a good career choice but instinctive deference to nominal leaders should not be assumed.
Myths are a long time dying. Hence perhaps our continued focus on the individual, the heroic CEO, the personification and embodiment of the corporation, the all-powerful soloist who drives the business forward through sheer force of will. Journalists, PRs and some financial analysts are guilty accomplices here: as if the success of a huge multinational could ever really be simply the result of the actions a single human being.
But "news is people", as the great newspaper editor Sir Harry Evans said. And so it is far easier to talk about Jamie Dimon rather than the activities of JPMorgan Chase as a whole, or AG Lafley rather than Procter & Gamble's product range, R&D and sales and marketing.
Equally, nostalgia being what it is, we hark back to supposedly golden ages filled with swashbuckling "robber barons" or "captains of industry". It makes for better copy.
And the stories were good: Arnold Weinstock picking up the phone to terrorise GEC's factory managers about costs and production levels, pausing only to switch off all the lights at HQ before heading out to the opera or the horse racing; Tiny Rowland of Lonrho commanding that an edition of his Sunday newspaper The Observer be published on a Thursday in his continuing battle with Mohamed Al-Fayed. Great days.
But the myth-spreaders of business journalism and the markets do us a disservice. We suggest a dominant boss has somehow cracked it and established a business on the path to permanent greatness, when in fact their success is down partly to chance and certainly to the actions of a large number of other people and success is almost never permanent.
Tesco's deep-seated problems add to the all-powerful CEO myth
Tesco's sad implosion is the latest example of this perilous myth-making and what inevitably comes next. It is true, of course, that the scruffy old Tesco of the post-war years was scrubbed and buffed into a gleaming and dominant colossus by the turn of the century.
Tesco got an awful lot right: price, supply chain, market segmentation, customer relationships, service. The food was OK, too. As its market share rose and rose – to around 30% of the UK grocery sector, for example – it seemed that very little could go wrong. And at the head of it all was Sir Terry Leahy – an impeccable, flawless business leader who was incapable of making a mistake.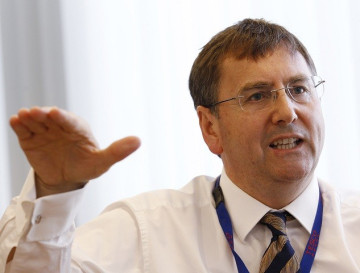 In fairness to Leahy, he never talked about himself in that way, preferring a modest and almost non-existent public profile. His successor Phil Clarke has so far copped most of the blame for Tesco's current difficulties.
But the company's problems are clearly too deep-seated to have sprung up only in the last three years. The US supermarket venture, Fresh and Easy, was a disaster, a hubristic jaunt into a market Leahy had always said Tesco would not enter. And the supply chain angst – horseburger, anyone? – and cultural tensions point to a business that had been going astray for some time.
Not that you would have known that from the media coverage and investment analysis relating to Tesco until recently, any more than the hero-worshipping reporting of the activities of Fred "the Shred" Goodwin from the years before RBS' fall would have indicated something might have been going wrong there too. Clearly we should pay close attention to the future of the businesses built up by Rupert Murdoch and Richard Branson – what will emerge only after they have gone?
"Unhappy the land that needs heroes," said Bertolt Brecht. And unhappy the business that thinks it is led by one. It won't be true. Former Magellan Fund manager Peter Lynch gave us all some good investment advice a while back: "Go for a business that any idiot can run – because sooner or later, any idiot probably is going to run it."
As to what good leadership and management look like today, well, that will be the subject of future columns.
Stefan Stern is a business, management and politics writer. He writes for The Guardian and The Financial Times and is a visiting professor at Cass Business School.