A British Fashion Award, a London Fashion Week show, a new flagship store - Stella McCartney has had a terrific year.
Switching on the Christmas lights at her Bruton Street store in London has become an annual event for Stella.
Each December, the British fashion designer holds a party at her Mayfair boutique to unveil an elaborate Christmas window display and invites a star-studded crowd to enjoy the event.
On Wednesday, former Spice Girl Emma Bunton and Jennifer Saunders, in character as mad fashion PR Edina Monsoon from Absolutely Fabulous, had the pleasure of switching on the lights for 2011.
The event marked an appropriate end to what has been a hugely successful year for Stella.
Not only was she selected to design the outfits for Britain's London Olympic 2012 team, the designer also found success at the British Fashion Awards and is set for grand things to come in early 2012.
Designer for the Great Britain London 2012 Olympic Team Kit
Teaming up with sports giant Adidas, McCartney has been chosen to design Team Britain's Olympic and Paralympic outfits for the 2012 Games.
The daughter of former Beatle Sir Paul McCartney is the creative director of the Adidas Team GB range and will oversee the design of the athletes' kit and fan clothing.
As sponsor for the London 2012 sportswear, Adidas hopes that its use of recycled material will make the Games "sustainable".
This goes hand in hand with the approach used by McCartney, who is renowned as one of the world's most eco-friendly fashion designers.
It is the first time in the UK that such a prominent celebrity designer has been chosen to work for the Olympic team and McCartney is delighted about the job.
"As a British fashion designer, it is an amazing, once-in-a-lifetime opportunity to be creative director of Team GB as the hosting nation of the London 2012 Olympic Games," she said.

British Fashion Awards Recipient
Earlier this week, Stella McCartney won the Red Carpet at the British Fashion Awards. The award recognises the quantity and quality of McCartney's designs worn on the red carpet, creating global awareness in the media.
McCartney has long been a favourite with celebrities, so it came as no surprise that she was granted the coveted award, beating nominees Victoria Beckham and Antonio Berardi.
"Everyone works really, really hard in the company and in the industry and it's just a great acknowledgement of everyone's hard work. As much as for me, it's for my team," she said of receiving the award.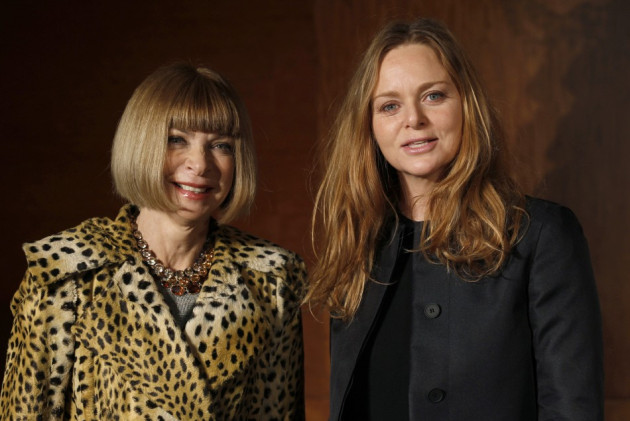 London Fashion Week 2012 Show and New Flagship Store
In late November, McCartney announced that she will stage a show as part of London Fashion Week 2012 - her first in London for 16 years.
The designer will show a special presentation of her one-off collection, which will become available in May 2012.
Her winter collection will be shown in Paris on 5 March, 2012.
To top it off, McCartney will also open a second London store in February, which will include the first Stella McCartney Kids freestanding store.