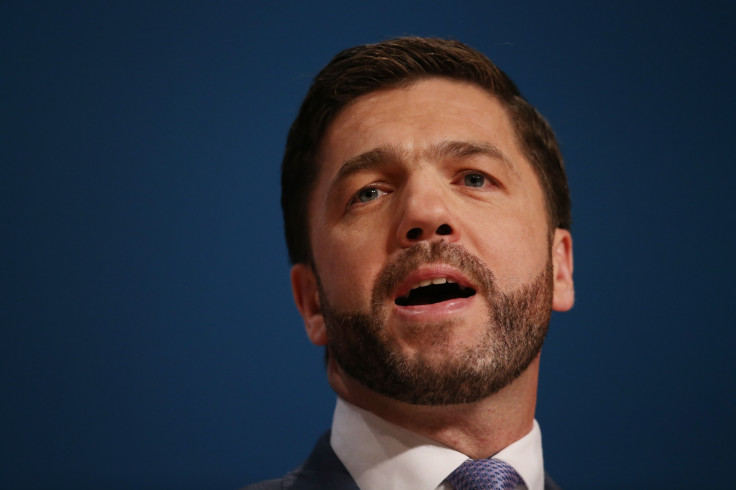 Stephen Crabb will replace Iain Duncan Smith as work and pensions secretary following IDS's resignation over cuts to disability payments in the Budget. The MP for Preseli Pembrokeshire since 2005 has been the secretary of state for Wales for the last two years and has previously been a government whip.
Born in Inverness, Scotland, Crabb was raised in a council house in Pembrokeshire before going on to study at Bristol University, where he met his wife Beatrice,. They have two children together.
Prior to being elected as an MP for Preseli Pembrokeshire, Wales, in 2005, he was a marketing consultant and had previously worked in communications and policy roles with the London Chamber of Commerce and the National Council for Voluntary Youth Services, according to his website.
A good performer at the despatch box, Crabb also garnered attention for apparently being the first Tory cabinet minister to wear a beard since 1905.
Expenses controversy
But he was criticised in 2009 after he claimed more than £8,000 in expenses to refurbish a flat in London, before flipping his second home expenses to a house he was buying for his family in Wales. He then designated a room in another flat, rented by Daniel Kawczynski, a fellow Tory backbencher, as his main home.
Defending the claims at the time, he told The Telegraph he was encouraged to make the flip by an official in the Commons fees office.
"I haven't claimed for things like plasma TVs, even though the rules allow it," he said. "My claims were always within the letter and the spirit of the rules."
Crabb was hastily drafted in to replace Iain Duncan Smith the day after the cabinet minister's dramatic resignation. IDS says he quit his position over £4.4bn in cuts to disability benefits Chancellor George Osborne announced in the Budget on Wednesday, 16 March.
Announcing his decision with a scathing letter Duncan Smith said the plans were "defensible in narrow terms, given the continuing deficit", but "they are not defensible in the way they were placed within a Budget that benefits higher earning taxpayers".
IDS's announcement caught his colleagues off guard. The prime minister said he was "puzzled and disappointed" by his decision, writing that IDS had agreed to the cuts in benefits, along with prime minister's office and the Treasury.
Crabb's opinion on the plans to alter Personal Independence Payments (PIP), which will replace Disability Living Allowance (DLA) in January 2017, to cut £4.4bn from the government's benefits bill is not known. Opponents of the plan, including Tory backbenchers, have said the cuts could affect up to 640,000 people, with many losing as much as £100 a week.