Labour tells George Osborne to follow Iain Duncan Smith and quit over disability cuts
Jeremy Corbyn has called on Osborne to follow Work and Pensions Secretary Iain Duncan Smith's (IDS) lead and quit as chancellor of the exchequer over £4.4bn ($6.37bn) cuts to disability benefits announced in the Budget.
In a shock move on Friday, 18 March, IDS tendered his resignation to Prime Minister David Cameron in a frank letter, saying the Budget placed "too much emphasis on money saving exercises". IDS also said: "While they are defensible in narrow terms, given the continuing deficit, they are not defensible in the way they were placed within a Budget that benefits higher earning taxpayers."
Corbyn said: "The resignation of Iain Duncan Smith reveals a government in disarray and a chancellor who has lost the credibility to manage the economy in the interests of the majority of our people.
"The Budget has exposed George Osborne's record of profound unfairness and economic failure. Not only must the cuts to support for disabled people be abandoned, but the government must change economic course," he added. "The chancellor has failed the British people. He should follow the honourable course taken by Iain Duncan Smith and resign."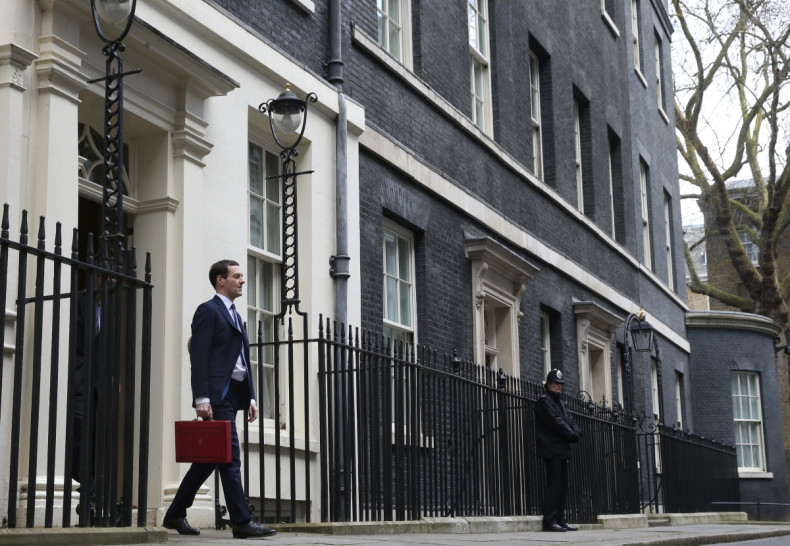 Cut withdrawal petition
As the row deepens, the Labour party teamed up with the Daily Mirror by launching a petition "to demand that Osborne and the Conservative government withdraw their cuts to the disabled".
The Chancellor announced plans to slash disability benefits by £4.4bn ($6.37bn) while handing out tax cuts for the rich. The Budget also delivered a reduction in capital gains and corporation tax – the lowest of any G20 country.
However, the government may go into "complete reverse" over the vastly unpopular cuts to disability benefits, Treasury sources have indicated.
Dr Sarah Wollaston, Chair of the House of Commons Health Committee told the Independent: "There is a nuanced argument to be had about PIP [Personal Independence Payments], but I do think the government will have to think again about why they are doing this." She added: "If you can't bring the disability charities with you need to think again about proceeding."
Cuts to Personal Independence Payments (PIP) aim to save £1.3bn, but will also leave an average of 370,000 worse off by £3,500 a year.
Brexit motive
The row took another turn last night as Labour MP for Streatham, Chuka Umunna, accused IDS of ulterior motives. He tweeted: "IDS resigning has everything to do with the EU and nothing to do with welfare – why wait this long after causing misery to so many to resign."
IDS's resignation was welcomed by trade unionists who were less than happy at his time in office. "This will be almost universally welcomed, particularly by DWP staff and the millions of people who rely on our social security system," said Mark Serwotka, leader of the Public and Commercial Services union.
"Duncan Smith has presided over years of suffering and surely ranks as the most hated work and pensions secretary in living memory, epitomising Tory arrogance and indifference to the effect of brutal cuts," he added. "His legacy must not be years more of the same. We must continue to fight to reverse the damage he has done."