Stephen Crohn, dubbed 'the man who couldn't catch Aids', has died at the age of 66 in New York, his family has confirmed.
Crohn took his own life after suffering from a "tremendous amount of survivor guilt" watching all of his friends dying from the disease, his sister told the New York Times.
The artist and freelance travel editor began caring for his boyfriend Jerry Green in 1978. He was suffering from an unnamed disease and lost weight, went blind and became one of the first people to die from Aids.
Over the following years, Crohn watched many of his friends die in the same way but despite taking no special precautions and remaining sexually active, he never became ill.
His resistance to the disease was first noticed by Bill Paxton, a scientist at the Aaron Diamond AIDS Research Center in New York.
Through studies, researchers found a genetic defect stopped him from getting the disease. They were able to use Crohn to gain a better understanding of the disease.
Bruce D Walker, director of the Ragon Institute of Massachusetts General Hospital, M.I.T. and Harvard, told the New York Times: "What he contributed to medical knowledge is really quite extraordinary."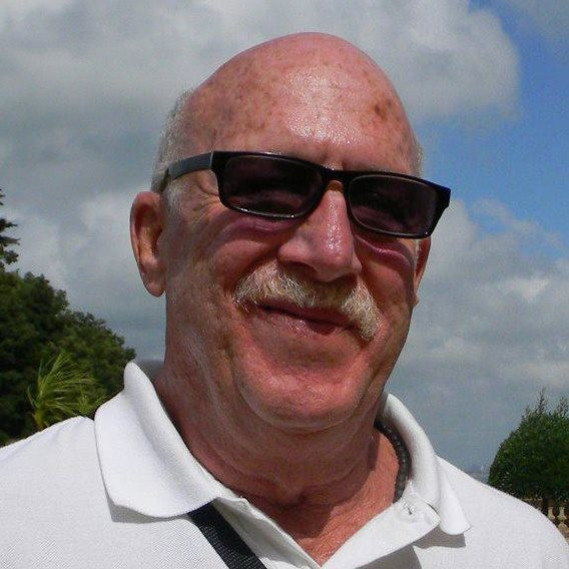 Normally, HIV penetrates CD4 white blood cells at the start of the process of the disease. However, Chron's genetic fault meant the disease could not affect these cells.
"I couldn't infect the CD4 cells. I'd never seen that before," Walker said in an interview.
Chron explained in a documentary: "It's like a key - the virus comes with this. It's looking for a two-holed keyhole. I don't have one of the holes. Period. It's never going to attach to me."
Research based on Chron led to advances in HIV, including a drug that stops the infection from spreading.
He died on 23 August but his family only recently announced his passing.
"My brother saw all his friends around him dying, and he didn't die," Amy Crohn Santagata said.
"He went through a tremendous amount of survivor guilt about that and said to himself, 'There's got to be a reason'. He was quite extraordinary, and then also quite ordinary."
In a blog post, she added: "How my brother died is vastly less important to me than how he lived. His sheer love of life during the 66 years he was here with us was the wonderfully contagious thing about him.
"You can see it in his art. You can read it in his words. You could feel it in his 'snuggle hugs' as one of his friends described them. This world is, indeed, a better, more beautiful place because he was here."
For confidential support call the Samaritans in the UK on 08457 90 90 90, visit a local Samaritans branch or visit www.samaritans.org.