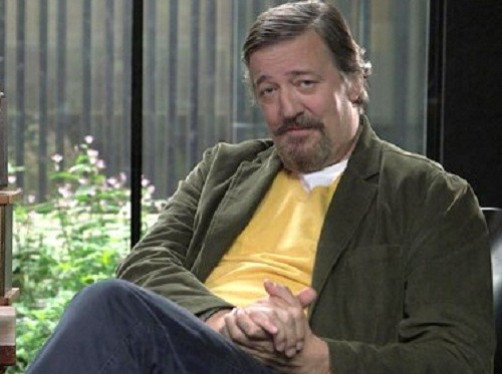 Stephen Fry has long been known as a technology fan and in his new series he tests out some of the more obscure inventions of man.
The six-part series, Stephen Fry: Gadget Man, was commissioned by Channel 4 to offer an insight into the world of technology through the comedian's perspective.
Unlike most people, Fry does not get slowed down by menial tasks such as holding his own toothbrush and pushing a trolley around a supermarket. Rather, he uses his gadgets to make his life run smoothly.
In the first episode, Super Commuter, Fry looks at making commuting more fun.
He tries out an inflatable bike helmet and an in-car espresso machine. He also gets fellow TV presenter Jonathan Ross on to a pair of electric roller skates.
Fry said: "I am looking forward to further feeding my addiction to all things gadgetry - and having lots of fun in the process."
Every week, celebrities will join the presenter to talk about their favourite gadgets and will road-test new inventions. Fry will also attempt to make his own super gadgets.
Last year, he hosted a countdown of his top 100 favourite gadgets for Channel 4. In the top spot, was the humble cigarette lighter. He said: "It's not the order in which things are invented that makes them the most impressive, it's the importance they have to humanity. So my number one is this: fire with a flick of the fingers."
His second choice was the wristwatch and third was Apple's iPod. Fourth was TV and fifth was the typewriter.
Speaking about the television, Fry said: "Given that without television I'd have to get a proper job, I put it right up there at number four."
Stephen Fry: Gadget Man is on Channel 4 at 8.30pm every Monday.