Stephen Hawking Defies Killer Disease to Reach 70th Birthday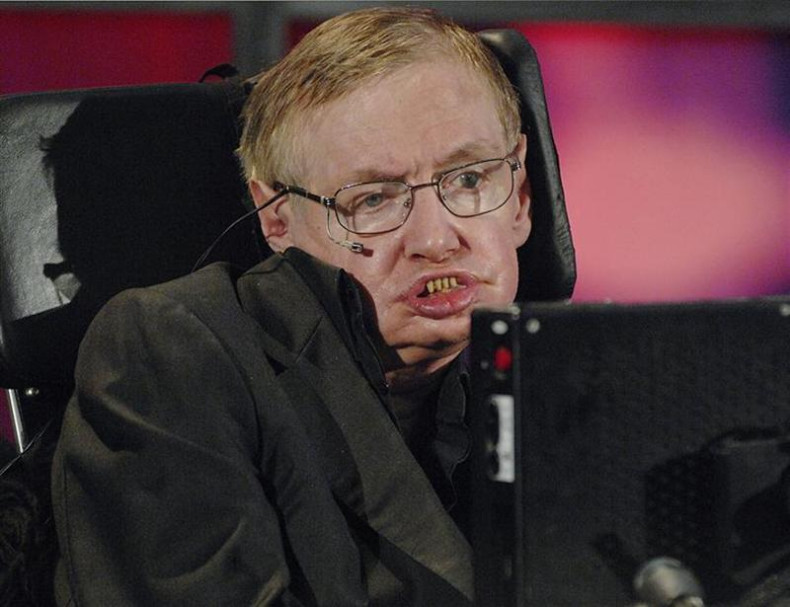 The world's most famous physicist, Stephen Hawking, has celebrated his 70th birthday - although he was not well enough to attend the celebrations.
Hawking, who suffers with the debilitating motor neurone disease, shot to global fame with the release of his international bestseller book, A Brief History of Time.
The phycisist, who always pre-records his speeches and uses cheek muscles to play each sentence when speaking live, was unable to attend birthday event because of illness. In his absence, the pre-recorded speech entitled 'A Brief History of Mine', was played to an audience of hundreds in Cambridge.
He said that despite earning the nickname 'Einstein' at school, he never achieved much during his early academic years and did not learn to read until he was eight years old.
"When I was 12, one of my friends bet another friend a bag of sweets that I would never come to anything. I don't know if this bet was ever settled and, if so, which way it was decided," he said.
The professor also touched on his illness, which was diagnosed when he was 21. "At first I became depressed. I seemed to be getting worse pretty rapidly. There didn't seem any point working on my PhD because I didn't know if I would live long enough to finish it.
"But then the condition developed more slowly and I began to make progress in my work. After my expectations had been reduced to zero, every new day became a bonus and I began to appreciate everything I did have.
"There was also a young woman called Jane whom I had met at a party. Getting engaged lifted my spirits and I realised if we were going to get married I had to get a job and finish my PhD. I began to work hard and I enjoyed it."
Stephen Hawking Turns 70: Rare Pictures of the Genius over the Years [SLIDESHOW]
Richard Branson was among the guests at the four-day event which celebrated the career of the UK's most prominent academic.
Branson said: "Stephen Hawking was good enough to invite me here, he is somebody the world admires enormously and it is wonderful to be celebrating his 70th birthday, which in itself is remarkable.
"He should have won the Nobel Prize many times. He is somebody who has discovered many things in his lifetime and he has managed to do that through extreme disability."
Hawking rounded up his speech with some advice for those who might be hoping to follow in his footsteps: ""Remember to look up at the stars and not down at your feet. Try to make sense of what you see and wonder about what makes the universe exist.
"Be curious. And however difficult life may seem, there is always something you can do and succeed at. It matters that you don't just give up."