Stephen Hawking's Former Wife Refused Offer to Turn Off His Life Support in 1985 [VIDEO]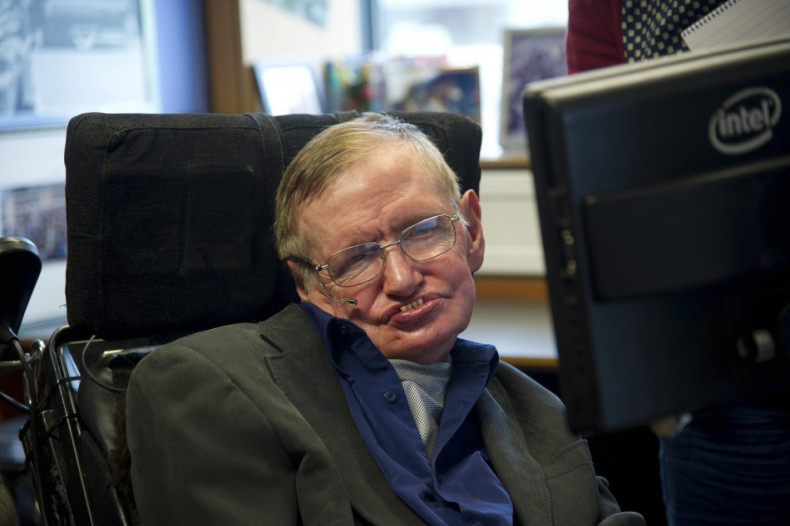 Professor Stephen Hawking has revealed that his doctors offered to turn off his life-support machine, as he was close to death while writing his best-seller book A Brief History of Time in 1985.
In a new documentary film, due to be released later this year, the 71-year-old physicist revealed that he suffered a chest infection, which got worse and turned into pneumonia when he was in Switzerland. As his condition deteriorated to critical, doctors offered to turn off the life-support machine. However, his first wife Jane Wilde refused to end her then husband's life and demanded to return him to Cambridge.
"The doctors thought I was so far gone that they offered Jane to turn off the machine," Hawking, who was diagonised with motor neuron disease at 21, said, "Jane refused to turn it off. She insisted I be flown back to Cambridge. The weeks of intensive care, which followed were the darkest of my life."
Unfortunately, the treatment for the illness left Hawking unable to speak. However, he went on to complete the best-selling book, which has sold 10 million copies in 40 languages and stayed on the Sunday Times best-seller list for a record 237 weeks.
Hawking and Wilde, who were married for 26 years, divorced in 1990 and have three children together. The former Lucasian professor of mathematics at Cambridge University married his former nurse Elaine Mason in 1995, but they divorced in 2006.
In 1991, filmmaker Errol Morris released a documentary about Hawking, named after his most famous book which is available on YouTube.
Meanwhile, Hawking's memoir, My Brief History, will be published in September.
Take a look at the documentary's trailer below.