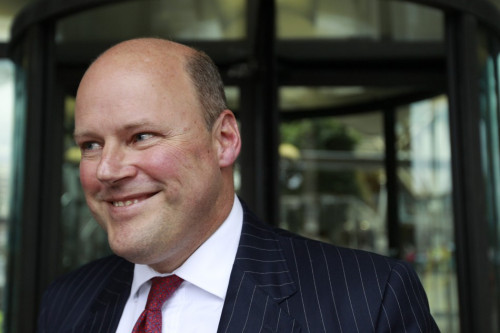 Stephen Hester, the ousted former boss of state-owned Royal Bank of Scotland, has been appointed chief executive of RSA Insurance Group.
Troubled RSA has wrestled with disappointing financial performance – issuing two profit warnings in a week during the middle of 2013 – and the need to raise £1bn of capital to protect its credit rating.
The insurer, which owns the More Than brand, saw its share price plunge 28% across 2013. It is now looking at the prospect of selling assets in overseas markets, which account for two-thirds of its sales.
"I am delighted to be asked to lead RSA, an organisation with a 300-year heritage," Hester said.
"RSA has grown into a global insurer with market leading businesses, talented and engaged staff and long-standing partners and customers.
"However, the challenges of recent months have demonstrated that we have not lived up to our stakeholders' expectations and performed to our true potential. We have an obligation to deliver shareholder value and excellent products and services that provide everyday protection for our customers."
He will pocket an annual salary of £950,000 - shy of his £1.2m basic at RBS - and be eligible for a shares-based long-term incentive plan worth up to 300% of this.
Hester left RBS in September with a £5.8m pay off after the bank's board pushed him out. It was rumoured Chancellor George Osborne had a hand in the sacking because Hester did not vocally support his banking sector reforms.
While at RBS, which is 81% owned by taxpayers after a bailout at the height of the financial crisis to spare it from bankruptcy, Hester transformed the balance sheet by selling off and winding down the portfolio of toxic assets built up before its near-collapse.
His replacement, Ross McEwan, is now tasked with managing the bank through its re-privatisation phase.